Greddy Turbo, what did I just do??

03-10-2009, 10:29 PM
Junior Member
Join Date: Mar 2009
Location: st. louis
Posts: 48
Total Cats: 0

Greddy Turbo, what did I just do??
---
OK, New guy here. Had my 92 for 3 years now, found a guy who has a Greddy turbo, manifold, a Vortech fuel regulator, full 3" custom built exhaust, and intercoooler of unknown origin. Whole kit was running on a previous owners car, he never installed it on his. Turbo looks fantastic clean non rusty condition, no endplay. Misc. pieces and hoses, BOV and etc. Bought the whole pkg for $550.00 What did I just do? I'm very capable mechanically and no issues with attempting the install, BUT, I really need some help sorting this thing out before installation. I plan on installing it mid-june, as the wife will be out of town for a week. Thank God. Is there somewhere I can post pics of the stuff and maybe get some guidance on what is and isn't going to work. I've got plenty of time and don't really plan on going berserk with the boost level, just want to have some fun. Would like to make this as complete as possible before I install it all. Any help along the way would be fantastic. Thanks.

03-10-2009, 11:29 PM
Junior Member
Join Date: Dec 2006
Location: Charlotte , nc
Posts: 321
Total Cats: 1

---
Read some, Search MORE, and look around. More than likely all your needed questions can be answered with looking further. You have found the right place just use it the right way. Make a few more posts... intelligently.. Gain the ability to PM. and if you finally need send me a pm... I have the Original Greddy Install pages... Ill Mail them your way if you really still need after all your easy work of searching and learning.

03-10-2009, 11:48 PM
Elite Member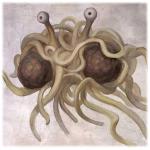 Join Date: Oct 2006
Location: Monterey, CA
Posts: 7,538
Total Cats: 40

---
It's pretty easy. Installing the hardware will be the easy part, getting it to run right and/or increasing the boost might be more difficult, but only a little. If you're happy with 5 psi you can run the RRFPR (still has a 12:1 disc?) and stock injectors, and retard the timing to 6*.

5 psi will only seem fast for a few days though, you'll want more.

03-11-2009, 10:50 AM
Moderator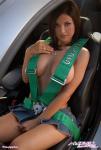 Join Date: Nov 2008
Location: Tampa, Florida
Posts: 18,916
Total Cats: 2,364

---
You are not the only one on the forum from STL, either. I believe the fellow with the very drawn out BEGi kit install is from there.
Good luck. There is much info here at your fingertips in the archives. Many issues have arisen and been sorted out with those kits. It is all in here.
If you want to post up a bunch of pics, and/or you see the value in this forum, you might think of subscribing for $3.50 a month or $40 per year. You get a lot of added features for very little invested. My $.02.
If you end up doing this deed, you'll probably spend a lot of time here.
Because a little boost is never enough...

03-15-2009, 09:47 PM
Junior Member
Join Date: Mar 2009
Location: st. louis
Posts: 48
Total Cats: 0

---
Thanks, I'll need all the help I can get. I just posted the mocked assy, and a couple others in the build pictures section, can someone take a look and offer opinions. I'm looking to get all my ducks in a row before teardown. I am not sure where or how to "subscribe". What should I be subscribing to, willing but unsure where or what! thanks.
Thread
Thread Starter
Forum
Replies
Last Post