How bad is the Base Greddy oil return line?

03-16-2007, 05:09 PM
Junior Member
Join Date: Sep 2005
Location: The Golden Triangle, Ontario
Posts: 283
Total Cats: 0

How bad is the Base Greddy oil return line?
---
Hey guys,

When I do the install I am thinking of using the oem lines.

Do I really need to upgrade the lines or can I use the original ones.

Any tips or suggestions please.

Thanks

03-16-2007, 05:32 PM
AFM Crusader

Join Date: Oct 2004
Location: Wayne, NJ
Posts: 4,622
Total Cats: 135

---
I've run mine for in excess of 40K with no problems. Just make provisions to change the end by the turbo every once in awhile when it hardens from the heat before it gets too brittle.

03-16-2007, 05:41 PM
Supporting Vendor


Join Date: Jul 2006
Location: atlanta-ish
Posts: 12,651
Total Cats: 111

03-16-2007, 05:49 PM
Senior Member
Join Date: Mar 2006
Location: Ireland
Posts: 534
Total Cats: 0

---
Yup, I second that. It starts to crack after a while and you get this little leak all the way down the underside of the line.
I've order a steel return line kit which includes all the fittings etc from 'TheBandit' as I'm replacing the standard pipe/host that comes with the Greddy kit and going to tap directly down to the pan.
That'll mean I just fit it and forget it !
Lots more room up front in the engine bay and a LOT cleaner looking.
Bandit has a post up in the 'Group Discounts' section if you want ask questions. Took a while to sort out the parts and connectors that are required for the standard greddy kit, but since he's sorted mine and has shipped it you should be able to just tell him you want the same kit as myself.
You CAN use the standard line though if you want, it'll just drive you mad in the end though.
Fergus.

03-17-2007, 12:05 AM
Senior Member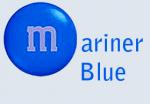 Join Date: Feb 2006
Location: Detroit
Posts: 1,234
Total Cats: 0

---
I tapped the pan and used braided line, I don't see any reason not to do it that way. I also don't see why you couldn't use the stock lines, but like braineack said its so easy to tap, why not?
Thread
Thread Starter
Forum
Replies
Last Post
Suspension, Brakes, Drivetrain
Miata parts for sale/trade
Miata parts for sale/trade