new guy here

11-24-2006, 08:14 PM
Junior Member
Join Date: Nov 2006
Location: willmar, MN
Posts: 66
Total Cats: 0

new guy here
---
so im rebuliding my motor in my miata and im putting a apexi cat-back and fidaza flywheel,act clutch,forged rods an pistons,arp studs bore it .40 over with a greddy turbo kit or hks not sure yet what 1 and i was just wondering what injectors i should use i really like RC injectors i have them on my other car but any info would be great....

11-24-2006, 09:42 PM

---
With that much engine work, you should build your own kit and match the turbo better to what you want the powerband to be like. From what it sounds like, you will max one of these smaller turbos out quickly, and by the way, how much power do you want to make. That is the question you want to be asking yourself. Start with that, and that will give you a better idea of where to start out.

11-24-2006, 10:54 PM
Boost Czar

Join Date: May 2005
Location: Chantilly, VA
Posts: 76,620
Total Cats: 2,317

---
i dont think the HKS's mini-fcon is that powerful, and probably cant do you much good past 7psi or so. Something a FMU and bigger injectors can do easily. If your looking for anything past 200rwhp then I'd recommend a fuel/spark system.

Lip is OEM from Rosenthal Mazda.

11-24-2006, 11:06 PM
Elite Member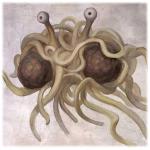 Join Date: Oct 2006
Location: Monterey, CA
Posts: 7,538
Total Cats: 40

---
For all that you've put into the engine it'd be a shame to run anything less than at least megasquirt or a link, or EMU.

Welcome aboard man, what's this other car of yours?

11-26-2006, 09:30 PM
Elite Member

Join Date: Apr 2006
Location: Kauai, HI
Posts: 6,291
Total Cats: 228

---
Listen to those guys above. You need standalone engine management with that much power... and you don't want to mess with the Greddy kit. FlyinMiata makes a plug in standalone called a Link which is the easiest plug and go unit. Also consider Emanage Ultimate, Hydra, Megasquirt and a few others. If you're looking for ease of install, go with one of the FM or Begi kits and a water injection kit. With a built motor, you should be able to pull 260rwhp running in the 15-16psi range depending on turbo. I'd also consider water injection. Perhaps a T3/T4... maybe a T28? You could build your own kit for cheaper and have better performance though.
However, why have you chosen 260rwhp? Is that an arbitrary number or are you shooting for somethihg specific. Assuming 15% loss, thats about
[email protected]
Remember, the car only weighs about 2200lbs. That much power will give you around 7lbs/HP. For comparison, a 2001 Z06 was 8.1lbs/HP and a new Z06 runs 6.2lbs/HP. Did you know you were talking about that much power? Also, the stock rear dif of the 1.6 motor will not handle that much power. You'll snap it backing out of the driveway. A used 1.8 Torsen upgrade will run you about $700-$1000 depending on source.
You should also consider a serious brake upgrade... I'd look at
www.good-win-racing.com
and his brake packages.
Off the top of my head for other things to consider.
Cooling: the stock radiator will be insufficient to cool that much power.
Suspension: replace shocks and sways at a minimum.
Tires/Wheels: you're going to need some wide rubber to put that power down.
Safety: Rollbar... think about it hard.
If you've got most of this covered already, just fill in your sig or at least the text part of your vbGarage. And welcome to FI... I'm new myself and have already roasted the stock clutch... SpecII install to commence this week!

11-26-2006, 10:20 PM
Junior Member
Join Date: Nov 2006
Location: willmar, MN
Posts: 66
Total Cats: 0

---
how much power do u think id have with out turboing it just with the mods i have? its in getting rebulit as we speak... if i got 200 hp at the motor well ill just stop and put my zex kit outta my cav on it...also what do u guys think of a underdrive pully does any 1 have 1 i know the work on a gtp and stuff but idk on a miata

11-26-2006, 10:33 PM
Senior Member
Join Date: Aug 2005
Location: Granbury, TX
Posts: 562
Total Cats: 1

---
Originally Posted by
90miata
how much power do u think id have with out turboing it just with the mods i have? its in getting rebulit as we speak... if i got 200 hp at the motor well ill just stop and put my zex kit outta my cav on it...also what do u guys think of a underdrive pully does any 1 have 1 i know the work on a gtp and stuff but idk on a miata
Dont do the underdrive pulley.. and with those mods probably like 110 to the wheels just guessing
Thread
Thread Starter
Forum
Replies
Last Post
Miata parts for sale/trade