94 Miata m45 won't idle

12-23-2015, 10:09 PM
Elite Member
Join Date: Aug 2007
Location: Knoxville, TN
Posts: 2,908
Total Cats: 173

---
If nothing else changed, then I would assume the intercooler added some additional restriction along the intake tract. Since it doesn't sound like you have any means to adjust the IAC, I'd adjust the idle screw on the top passenger side of the throttle body to bring idle up a bit (rotate counter-clockwise until it idles where you want).

12-24-2015, 11:36 AM
Junior Member
Join Date: Aug 2015
Location: Wisconsin
Posts: 63
Total Cats: -4

---
I have no experience with powercard. But as far as I know, you still use the maf sensor correct? With that being said, I bet there is a boost leak between the intake manifold and the outlet on the supercharger. Make yourself a boost leak tester

01-18-2016, 04:16 PM
Junior Member

Join Date: Jun 2011
Location: Upstate NY
Posts: 66
Total Cats: 2

---
Or a megasquirt and decent tuning... I have very little idle issues need some more closed loop tweaking to get there. I had SEVERE idle droop issues with my intercooled MP62 setup on powercards. Mostly being I don't think the stock setup could control the 350cc injectors as well. I got decent idle out of a base tune on the megasquirt and slowly learning the tuning required and it is getting it better.

01-23-2016, 11:34 AM
Newb

Join Date: Dec 2012
Location: North Louisiana
Posts: 6
Total Cats: 0

---
Definitely need Hydra or Megasquirt with intercooler. Power card wouldn't work for me when I added mine either. Be sure you have no leaks. My 1st new intercooler had a hole in it courtesy of a rivet on the TDR plate. Made a hell of a noise !!

01-23-2016, 07:13 PM
Senior Member
Join Date: Jan 2012
Location: Azusa, CA
Posts: 1,409
Total Cats: 110

---
There is too much volume from the IACV to to the intake ports. My m45 already has idle issues without an intercooler. A full stand alone that would let you tune IACV parameter should help.

01-23-2016, 07:31 PM
Elite Member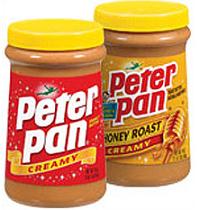 Join Date: Aug 2007
Location: Houston, TX
Posts: 8,824
Total Cats: 269
Thread
Thread Starter
Forum
Replies
Last Post
Miata parts for sale/trade