Transmission Swap

09-04-2008, 10:36 AM
Elite Member
Join Date: Oct 2007
Location: Dallas
Posts: 1,830
Total Cats: 0

Transmission Swap
---
A local guy was running off at the mouth. He said that the Ford ranger or Mazda truck tranny will bolt up to the miata motor.

I wouldn't doubt it. Does anyone know?

If it does, I'll thow in a used Tremec or T-5 when the tranny goes out.

09-04-2008, 10:57 AM
Elite Member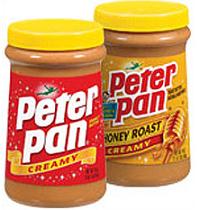 Join Date: Aug 2007
Location: Houston, TX
Posts: 8,824
Total Cats: 268

---
Solomiata website covers this topic. From memory, yes it will bolt up but the gear ratio's are different. And by different I mean worse. Gears are shorter than a miata transmission. I think you have to swap the tail section though to accomodate the PPF.

09-04-2008, 11:45 AM
Elite Member
Join Date: Oct 2007
Location: Dallas
Posts: 1,830
Total Cats: 0

---
Cool Thanks.
I need to look into the ratio's.
I have a T-5 in the floor to rebuild, and I know where there is a Tremec available. The Tremec has a 2.90 first gear and the T-5 3.37.
Either one of these will support 300Lbs of torque or more. I'll have to get a Bell housing, and the clutch cord self adjuster out of the mustang. And make a tranny mount.
I need to check the tranny spline #'s and etc etc for the specific years on mustangs.
If I bring in my miata and the mustang driveshafts there is a guy in Texarkana that will hook me up on a custom driveshaft.
I think this will come out cheaper for what I want.
Thread
Thread Starter
Forum
Replies
Last Post
Miata parts for sale/trade