WTB 1.8 Forged Pistons

11-15-2017, 09:10 PM
Elite Member
Join Date: Aug 2016
Location: Woostuh, MA
Posts: 3,729
Total Cats: 101

WTB 1.8 Forged Pistons
---
Considering getting forged pistons for a TBD build and wondering anyone has a used set sitting around that they'd be willing to part with. May consider a new set that's sitting around depending on the price, but hoping for a set of unexploded used pistons.

Pm plz.

12-07-2017, 05:27 PM
Moderator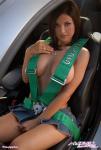 Join Date: Nov 2008
Location: Tampa, Florida
Posts: 17,795
Total Cats: 2,065

12-09-2017, 06:43 PM
Elite Member
Join Date: Aug 2016
Location: Woostuh, MA
Posts: 3,729
Total Cats: 101

---
I think I'm going to bite the bullet and order a set in the next week or two unless someone has a set of 8.6 or 9 compression pistons in new or good used condition!