WTB EMB PNP or trade for a 99 Head

09-20-2007, 11:37 PM
Senior Member
Join Date: Nov 2006
Location: Raleigh,NC
Posts: 912
Total Cats: 0

WTB EMB harness and other stuff
---
I'm looking for manual boost controller,EMB PNP or Harness for EMB. If I have a basic EMB what else do I need besides the harness?
---
Last edited by supra441979; 09-20-2007 at

11:52 PM

.

09-20-2007, 11:45 PM
Supporting Vendor


Join Date: Jul 2006
Location: atlanta-ish
Posts: 12,651
Total Cats: 111

---
I don't get it... what do you need in exchange for a 99 head? A pnp harness for your EMB?

I'll make that happen if that's the case.

09-20-2007, 11:51 PM
Senior Member
Join Date: Nov 2006
Location: Raleigh,NC
Posts: 912
Total Cats: 0

---
Yeah I guess a harness for the emb to miata ecu and supra 305 injector. Just what ever I need to run this emb. Don't need knock sensor stuff or nothing like that.

09-20-2007, 11:58 PM
Supporting Vendor


Join Date: Jul 2006
Location: atlanta-ish
Posts: 12,651
Total Cats: 111

---
Well I'll hook you up with a PNP harness for the emanage blue. What year is your car? Manual right?

I don't have a set of supra injectors, they usually go for $50 shipped. So I'll buy them from another member or I'll send you $50 to cover them.

So, I'll send you the harness and $50, you send me the head.


Give me some info on the head. What's included, what's not, miles, condition etc

Thx

09-21-2007, 10:03 AM
Supporting Vendor


Join Date: Jul 2006
Location: atlanta-ish
Posts: 12,651
Total Cats: 111

09-21-2007, 11:30 PM
Senior Member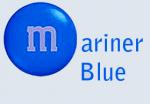 Join Date: Feb 2006
Location: Detroit
Posts: 1,234
Total Cats: 0

---
Thread
Thread Starter
Forum
Replies
Last Post