The eternal desire for more spool (MK turbo transition)

03-26-2018, 09:44 AM
Junior Member
Join Date: Apr 2017
Location: North Jersey
Posts: 48
Total Cats: -1

The eternal desire for more spool (MK turbo transition)
---
Hey guys, so I've purchased a
used
MK Turbo setup off of this wonderful site a little less than a year ago.
First off, Lars knows what he is doing and his setup is definitely the best thing I've ever invested in. Zero issues, and I would highly recommend it to anyone who is on a budget. seriously, its awesome
That being said, I've been wondering about a faster spooling setup, and what can be re-used and what should be swapped out to make the most efficient use of what I have currently.
Anyone can say swap everything for something better.. but I'm curious to everyone's opinion on how to start chasing a better spool from what I have now, or if it doesn't make sense.
EDIT:( 97 1.8)
Currently running
- MK turbo t3 manifold
- China charger
T3 50-trim internal wastegate turbo
Intake: 2.5 inch
Inlet: 2.25 inch
Compressor trim: .42ar
Compressor Wheel diameter: 43.20 / 60mm
Turbine Wheel diameter: 45.74 / 62.86mm
Exhaust Trim: .48ar
Turbine flange type: t3 flange
Down pipe flange type :2.50" v band
Cooling type: oil cool only
Horsepower rating: 325-350
Actuator setting: 8psi
- 2.5in charge piping (if relevant)
If there is a very similar post feel free to delete, I couldn't find anything w/ search.
---
Last edited by jb132; 03-26-2018 at

11:51 AM

.

03-26-2018, 10:05 AM
mkturbo.com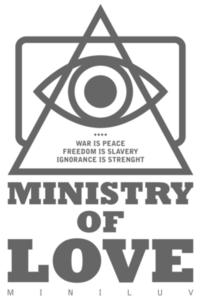 Join Date: May 2006
Location: Charleston SC
Posts: 14,389
Total Cats: 1,328

---
You running an EBC yet? Check sonofthehills and Schroedinger they have some good posts on what they have done to improve spool. Also sometime in the future when I get my cast manifold out that should help a bit.

Other then those things it gets pricey quickly. You really have to get an EFR at that point.

03-26-2018, 11:10 AM
Senior Member
Join Date: Oct 2013
Location: NorthWest NJ
Posts: 1,452
Total Cats: 70

---
Wire the waste gate closed and see if the spool is good enough for you (also, set a low boost cut and druve carefully). If it is, look into an EBC, if it is not, then we can start looking at other things.



03-26-2018, 11:49 AM
Junior Member
Join Date: Apr 2017
Location: North Jersey
Posts: 48
Total Cats: -1

---
X_25 is correct mostly, 97 with a 1.8. Edit: will be messing with your suggestion tomorrow as well.
As for an EBC, I'll start looking at my options.
I was following sonofthehills build thread religiously until school got in the way as it usually does, great stuff in there
Also very excited to hear of this cast manifold you speak of Shuiend

03-26-2018, 04:18 PM
Senior Member
Join Date: May 2017
Posts: 556
Total Cats: -28

---
Get a EBC or a MBC. That will hold the wastegate closed and will help spool, running directly off the can will slow spool because it probably cracks open around 4-5psi before it hits 8psi target. Only other ways to improve spoolup is with a free flowing exhaust and higher compression pistons.
Thread
Thread Starter
Forum
Replies
Last Post
Suspension, Brakes, Drivetrain