Intercooler / Piping questions.

04-11-2019, 12:34 PM
Newb
Join Date: Mar 2019
Posts: 21
Total Cats: -2

Intercooler / Piping questions.
---
Hello guys, i'm just making my plans on the intercooler pipin of a 1.6 99' Nb miata without AC.
I would like the biggest intercooler piping (2.5 / 64mm) possible for mine while keeping the Power Steering and not cutting to much from the chassis or other "important" parts
)
So as i calculated a 2.5' could be enought? I have seen on NA there are some problems on the hot side and they put there 2.25'.
What pipe are you running, ?
And what about the intercooler, i have in mind buying this size intercooler:
Inlet / outlet size :
2.5"
Core size
:
21''x 7''x 2.5''
Full size:
27.00" (L) X 7.00" (H) X 2.50"(W)
Is that to big to enter in front of the radiator ?
Thank you in advance, if you have any tips for buying intercooler / install procedure please let me know.

04-11-2019, 12:47 PM
mkturbo.com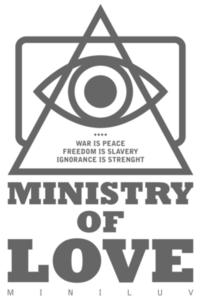 Join Date: May 2006
Location: Charleston SC
Posts: 14,389
Total Cats: 1,328

---
Use whatever size your turbo outlet is. 1.75" pipe flows more air then the stock motor can handle. So anythibf above that is fine. Quality of IC is far more important to me then size of hotside pipes.

If yoy swap to nb2 headlights you can run 2" down the hole right behind driver headlight. It's 2 45degree pipes and couplers.

04-15-2019, 06:19 PM
Newb
Join Date: Mar 2019
Posts: 21
Total Cats: -2

---
The kit I would like to buy (universal intercooler kit) has these pipes:
1x Intercooler 22'x6x
2x 90 Degree Aluminum Pipe 2.5"
2x Straight aluminum pipe 2.5"
2x 135 Degree Aluminum Pipe×2 2.5"
2x U Aluminum Pipe×2 2.5"
6x Straight Silicon Hose 2.5" (Blue )
2x 90 Degree Silicone Hose×2 2.5"(Blue )
16x Clamps 2.5"
Is 2.5 to big for the nb / will i have to cut the chassis rails ?

04-15-2019, 08:26 PM
Boost Pope

Join Date: Sep 2005
Location: Chicago. (The non-murder part.)
Posts: 29,086
Total Cats: 2,846

---
Silicone reducers are a handy thing here.

My last fully custom turbo build was on a '92, so not directly relateable, but I had no problem coming out of the compressor with whatever size pipe the TD04H-15G natively used (2", maybe?), running down and around the radiator, and then increasing to 2.5" to match the intercooler just before the final 2.5" silicone 90° elbow.

04-15-2019, 11:43 PM
Senior Member
Join Date: May 2017
Posts: 555
Total Cats: -28

---

04-16-2019, 10:46 AM
Design Engineer

Join Date: Jan 2013
Location: Seneca, SC
Posts: 3,509
Total Cats: 468

---
My FMIC actually has 2" Inlet / Outlet. So I run 2" everywhere (one kit with all the pipe) and use the 2 - 2.5 "reducer" at the Throttle Body. Easier to run 2", ESPECIALLY on the cold side.

04-16-2019, 12:01 PM
Senior Member
Join Date: May 2017
Posts: 555
Total Cats: -28

---
Thread
Thread Starter
Forum
Replies
Last Post
Miata parts for sale/trade