My DIY 1.6 Build

03-01-2009, 10:58 PM
Elite Member
Join Date: May 2008
Location: St. Augustine FL
Posts: 2,300
Total Cats: 2

My DIY 1.6 Build
---
So I'm planing a build now.. I have a stock RB 25 turbo, what am I in for?, It's a t3 flange, has oil and water along with a 7psi wastegate. I'm planning on using this on my 1.6, also there's a brand new 240 turbo mani with external WG bung at my local junk yard(they only wants 50 for that) If things align correctly, which I doubt, I want to get that mani chop off the flange to the engine and weld on the miata flange... and now a few questions?
1 Am i getting over my head
2 does anyone see this happening
3 Am i retarded for trying this........
Any suggestions or comments?
All are appriciated?
thanks,
Paul

03-01-2009, 11:19 PM
Elite Member
Join Date: May 2008
Location: St. Augustine FL
Posts: 2,300
Total Cats: 2

---
lolol well i figured a much, what i really need is to find a nice used FM mani with a t3 for a 1.6... that would be nice, that would be the only way the thing would mount up to be honest, I guess the only reason I'm asking is because my buddy has the turbo. and if i could get it to work then hell I'll make it happen.

03-01-2009, 11:28 PM
Elite Member
Join Date: May 2008
Location: St. Augustine FL
Posts: 2,300
Total Cats: 2

---
So after some research I could get the begi t3 side mount mani for the 1.6 but, god thats a lot of cash for it...(410 ish) then again I'm cheap and broke lol. well it would line the turbo up exactly how it should be, so this may be the option I have to take.....
still would it be worth my time for this build.

03-02-2009, 01:55 AM
Elite Member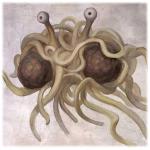 Join Date: Oct 2006
Location: Monterey, CA
Posts: 7,538
Total Cats: 40

---
IIWY I'd snag that 240 mani, sell it for profit, and put said profit toward a proper manifold. Even if you sliced off the flange, the chances of it even lining up with a Miata engine's ports is slim. People are always parting things out here, hang out and snag the next decent manifold that comes along.
Thread
Thread Starter
Forum
Replies
Last Post