Turbo Comparison

07-29-2010, 07:52 PM
Senior Member
Join Date: Feb 2006
Location: Centennial, CO
Posts: 675
Total Cats: 21

Turbo Comparison
---
Been a while since I've been on here, but I have an itch to upgrade the turbo I have on my car currently (Stock WRX TD04-13T).
Personally, I love the spool of the turbo and pretty happy with the power except when I track my car, the top end on it kinda sucks. Here is the compressor map for reference:
http://www.clinemotorsports.com/wrx/td0413t.html
Currently, I have the turbo mounted on an adapter plate to a BEGI T3 manifold. I'm at a crossroads really, for upgrade simplicity I was thinking of getting a Chinacharger 16g made for the WRX:
http://cgi.ebay.com/ebaymotors/SUBAR...item19be2facfd
But at the same time I am thinking maybe a chinacharger T3 would fit my power goals a little better, albeit cost a little more since I would need a new DP fabbed up.
Right now I have a stock 1.8 with only 460cc injectors. My goal would be about 240whp and be able to have enough top end at track days. Granted, this is a DD so fast spool would be fun too.
Brain, I saw the T3 you recently bought, it looks good, but I think I would want a little more power than it looks to be capable of making, so any thoughts on the other chinacharger T3's?
So, would the 16g posted above fit the bill? Or would a T3 be a better fit?
Thanks for everyone's input!

08-01-2010, 06:48 AM
Newb
Join Date: Jul 2010
Posts: 4
Total Cats: 0

---
Maybe it would be useful for n00bs benifit (like me) to draw up some kind of table with the various general turbo sizes and their general spool characteristics vs reccomended or average power output...

Would be even better if there was an explanation of what can change these figures when comparing churbos..

08-01-2010, 12:24 PM
mkturbo.com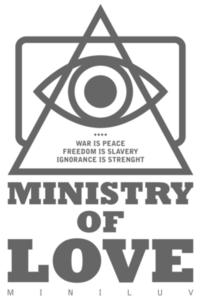 Join Date: May 2006
Location: Charleston SC
Posts: 14,298
Total Cats: 1,294

---
But Mr. Braineack, the noob asked for a chart, not a spool up thread. Reading a thread would require effort and such, god forbid a noob has to do some legwork.
P.S.
your awesome, but need to be getting my car running right now. Since I know you were up early.

08-01-2010, 12:26 PM
I'm a terrible person

Join Date: Apr 2009
Location: Arizona
Posts: 7,242
Total Cats: 180

---

08-01-2010, 12:35 PM
Boost Czar

Join Date: May 2005
Location: Chantilly, VA
Posts: 75,700
Total Cats: 2,211

---
dont stalk me. im still in my pjs.

08-01-2010, 01:22 PM
Newb
Join Date: Jul 2010
Posts: 4
Total Cats: 0

---
Actually suggested a table, not a chart.
Spool thread is very good.. but something condensed in the DIY FaQ (which is very helpful BTW) might reduce the number of "can i make 8million HP from this churbo" type threads.. And considering the MT elite know infinately more about turbos than i do its probably something that can be knocked up from memory... just a thought from a
PS.. this is what i think the graph would look like:

08-04-2010, 07:20 PM
Senior Member
Join Date: Feb 2006
Location: Centennial, CO
Posts: 675
Total Cats: 21

---
Did anyone actually look at the Subaru 16G? Seems like a good turbo to me, I think I'm gonna go with that. I'll let everyone know of my results. I may get my car dyno'd first on the TD04-13T first, because I would be willing to bet it would give that T3 brain suggested a run for its money, especially if you want good mid-range punch. I'm currently running 16psi on it.

This picture was from a 96 Miata with the same turbo at 12psi 2.5" exhaust
---
Last edited by karter74; 08-04-2010 at

11:20 PM

.
Thread
Thread Starter
Forum
Replies
Last Post