Engine refresh plan

03-05-2016, 06:16 AM
Newb
Join Date: Jan 2009
Location: Springfield, VA
Posts: 31
Total Cats: 0

Engine refresh plan
---
Though it doesn't have a snail bolted to it, I figure there are a lot of "you people" with built motors around here that can evaluate my plan for an engine refresh. My 97's engine has been boosted for the past 6 years by a Fast Forward MP62, around 10 psi. It's still running, but it developed a "tick" at a track day back in 2012 when I let the oil level get a bit low.
It's different than lifter tick, but not consistent enough to be a rod, I don't think. Hasn't kept me from driving it or taking it to another track day though. That said, with 157k on the clock and 48k of those miles being boosted, the engine is starting to get tired, and I see a bit of smoke in people's headlights as I open the throttle and pull away from them.
The FFS kit has been just dead reliable, and I'd like to keep it that way. Maybe I'll increase the boost a bit with a 115mm pulley, but that's it. I tried running a 115mm before and always leaned out at the top end no matter how much extra fuel I added, so I think my stock fuel pump is at its limit. Will probably replace it with a DW100 or DW200 pump. Don't want to mess with a new FPR, however. There are almost no E85 stations around here, so I'll just run 93. I read Emilio's "Engine build ideas" thread and my takeaways were just to upgrade the rods to ebay H-beams while I'm in there. Not sure if going to slightly larger forged pistons (84 or 85mm) is worth it. If I do get pistons, I would probably get the Supertechs + Wiseco rings from 949. I don't want the car to drink oil. I've probably done at least a little bit of damage to the pistons during my experimentation with the 115mm pulley - whether it's reversible remains to be seen. Don't plan on anything new for the head. Maybe a harmonic balancer? Not sure how those work with the crank pulley overlay for the blower. I know very little about them. If it makes for a smoother running engine, I'd be interested.
I'll send the blower to the High Speed Lab for a refresh. It still makes boost but sounds like **** at idle. For the engine, RP Performance is a little over an hour from me and they're familiar with both Miatas and the FFS kit, so I'm planning on having them do the rest of the work. May just buy the FM engine rebuild kit as it seems complete.
Since the engine is getting torn down, I'm considering going to Evans coolant. I've heard good things from people who use it, bad things from people who don't.
Any other thing I missed or should consider? I'd like this rebuild to last at least another 6+ years until the car is old enough to skip emissions testing. At that point, who knows what I'll be looking into.

03-05-2016, 09:49 AM
mkturbo.com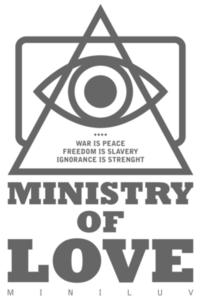 Join Date: May 2006
Location: Charleston SC
Posts: 14,191
Total Cats: 1,260

---
Hows the FM clutch holding up that we installed?
My honest advice would be to send
[email protected]
a check and get one of his built bottom ends.
Here
is a link to them, but calling Savington is the best way. You can buy everything yourself and have a local shop do the build, but it will end up costing nearly the same.

03-05-2016, 10:02 AM
Newb
Join Date: Jan 2009
Location: Springfield, VA
Posts: 31
Total Cats: 0

---
Still holding up great, still owe you (at least) a 6 pack. If it shows significant wear when they pull the engine, I might order another one.

I'm sure TSE makes a great product, but my budget is closer to $2500, maybe $3k tops. With the mild amount of boost I plan on making, I don't think I really need all that bulletproofing. Plus, I won't have to deal with shipping a motor across the country. The stock engine has done pretty well as is, and a lot of the cost of labor is already sunk by having someone pull the engine and head off, so I'm just looking to see what I can get for a few more bucks.

03-05-2016, 10:13 AM
mkturbo.com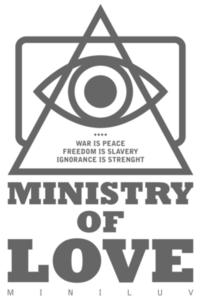 Join Date: May 2006
Location: Charleston SC
Posts: 14,191
Total Cats: 1,260

---
Get the $100 HF engine hoist and pull the motor yourself. You are not going to meet the 2.5-3k budget if you are paying someone else to do all that work.

Expect to spend $1500 or so just on parts for rods, pistons, BE oil pump, bearings, and gaskets for the bottom end. Expect machine shop labor to be between $750-1250 for assembling the bottom end. That excludes any costs of new head gasket, timing belt and water pump, and new coolant hoses and other things needed when swapping the motor.

03-05-2016, 10:22 AM
Newb
Join Date: Jan 2009
Location: Springfield, VA
Posts: 31
Total Cats: 0

---
I recently took my truck to get emissions done and was talking with the owner about Miatas. Seemed like a good guy, and there were several good reviews on Google so it was a good place to start. He took a SWAG at $1500 or so to refresh the engine including decking the head and cleaning everything, replacing all seals, gaskets, etc. That did not include replacing any hard parts or improving the flow. I guess the price shoots up immediately once you work on the bottom end?

My original plan was to find a "JDM" motor and just swap that in, until I got the idea that a known quantity (my own engine) may be a better idea if the cost is similar to rebuild.

03-06-2016, 09:57 AM

---
Don't touch this motor without rebuilding the bottom end. It would be a waste of $1500.

I would either:
-good used engine

Or:
- ETD rods $400
- New Early 1.8 pistons or wisecos, your choice $4-600
-all new hoses, seals, timing belt, head gasket, bearings t 300-400? (it's been awhile)
-figure $1,000-$1500 for assembly, machine work, balancing, etc.

And if you do go this deep now is the time to consider a head swap, port/Polish, bigger/new valves, etc, etc. Building an engine is an expensive and very slippery slope. Depending on what you want to do you can nickel /dime yourself to death.

I stared with a $1500 budget (lol) and ended up spending about $5k on the long block, clutch/flywheel. It's been dead nuts reliable for a decade though.

03-06-2016, 12:20 PM
Newb
Join Date: Jan 2009
Location: Springfield, VA
Posts: 31
Total Cats: 0

---
Not familiar with ETD. Searches turned up several old threads that are 7-8 years old. It seemed that several people here were running ebay rods and have been relatively happy - at least no serious backlash threads that I could find.

My build for parts to refresh (seals, gaskets, water pump, belts, etc.) was approaching $700 or so. The FM engine rebuild kit is $589, then I stacked ebay rods on for another $220, and Supertech pistons / Wiseco rings on for another $550, but only if it would make a difference. Was thinking I'd get out the door for another $1000 - $1500 in labor. That would keep me in the $2500 - $3000 ballpark unless I'm really off on my labor estimate, though I still have $500-$600 budgeted to rebuild the blower.

While headwork and valves would improve flow, I think I'm really at a point of diminishing returns for my power goals. The 97 head is already inferior to the 99-00, and to upgrade to the 99, I would also need a new intake manifold from FFS. Those are expensive, around $1k IIRC.

03-06-2016, 12:27 PM
Elite Member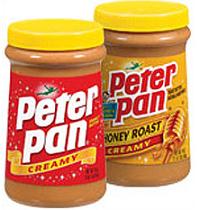 Join Date: Aug 2007
Location: Houston, TX
Posts: 8,824
Total Cats: 268

---
You have an FFS kit at 10 PSI. A stock engine rebuild would be fine for you. If you want to upgrade it some, I'd do a set of ebay rods too. Stock everything else in the bottom end. If the head has 160K miles on it, 97% chance it needs a rebuild to get the valves sealing like new. Just go with a stock rebuild on the head to save money. Enjoy car for years to come.

03-06-2016, 12:38 PM
Elite Member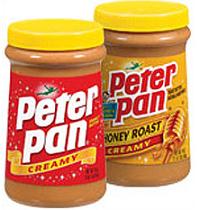 Join Date: Aug 2007
Location: Houston, TX
Posts: 8,824
Total Cats: 268

---
A 97 motor with a FFS kit is not going to make more power than the stock pistons can handle. You don't NEED them, and if you're trying to build it cheap I'd skip them since new pistons means bore/hone too, it's a slippery slope. If you have the cash, go for it. I'd buy FM Wiseco's if you can swing it. I've run 38 PSI on mine without any problems.

03-06-2016, 12:41 PM
mkturbo.com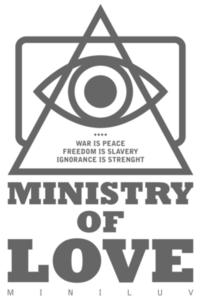 Join Date: May 2006
Location: Charleston SC
Posts: 14,191
Total Cats: 1,260

---
$300 for ebay rods with ARP2000 bolts, the ARP2000 bolts are a must.
$550 for Supertech/Weisco
$300 for BE oil pump.
$100 for OEM bottom end seals
$26 for ebay HG
$125 for bearings
$250 for ARP head studs and main studs, if you want them.
$150 for timing belt and water pump.
$150 coolant reroute.
$100 all new coolant hoses.
$75 Misc oils and coolant

Machine work to bore and hone the block, along with assembly will be in the $750-1250 range most likely. Then factor in labor to pull out and put the motor and trans back in.

03-06-2016, 01:36 PM

---
EBay, other cheap h-beam rods are knock off ETDs.

your money, your choice, but I'd never re-use 100k+ old pistons, nor would I do a "rebuild" without a Hone, but on the other extreme several people have done a "rods only" job and have been fine too. Loads more 'round here have broken **** too, so JMHO. Once I crack open a block, I dont want to do it again for another decade and a half, or so.

03-06-2016, 01:59 PM
Newb
Join Date: Jan 2009
Location: Springfield, VA
Posts: 31
Total Cats: 0

---
That was sort of my thought as well with the pistons, though I didn't know what I was really buying and I know dick about honing, replacement rings, etc. I'd probably prefer new cast pistons since I don't think I'd really need the strength of forged, but I don't really hear of people buying new cast pistons. Forged also seem to have their tradeoffs with overall engine life, oil consumption, and noise when cold.

Though this thread has mostly gone into engine rebuild mode, any other thoughts on just buying a good used engine? What's a good source? How much should I expect to pay and what should I expect from a good used engine? Back in 2000 I had PBC replace the engine in my 92 due to a failing groove in the crank. The replacement with 70k on it ran for another 80k and 13 years before the car left the family.

03-06-2016, 03:07 PM

---
Depending on what engine you want to go with, figure 600-1500, prices vary widely on mileage and year. When I was shopping, a good clean 99 was $1,200. For a good 'ol 1.8, shoot for $600-800. I'd call planet miata or parts group if there weren't a few miata specific breakers near me.
Thread
Thread Starter
Forum
Replies
Last Post
Good-Win-Racing - Miata Accessories