HELP! BEGI S1 Intercooler Piping

07-14-2014, 01:08 AM
Newb
Join Date: Jun 2013
Posts: 24
Total Cats: 0

HELP! BEGI S1 Intercooler Piping
---
I've been wrapping my brains over this for the longest time. I purchased a "BEGI S1" kit a little over a year ago. When purchasing this, all I knew was that I wanted to have a fast and fun car. I didn't know anything about cars, let alone turbo kits. So after a year, i was finally able to piece together the rest of my kit.

1) Megasquirt PNP
2) RX7 460CC injectors
3) 2.5" Magnaflow Muffler
4) DeatschWerks DW300 fuel pump
5) AEM wideband failsafe gauge
etc...
6) Brand new GT2560r (One that came with kit was f*cked)

Thinking I was good to go, a couple of my buddies and I got started. This is where it sucked. We ran into a couple issues, nothing new with a used kit. The one thing that got me was the intercooler kit. I can't seem to get my mind over this. Wondering if I might have some help on here as to how to connect this and if not possible, what parts are needed. I sent Stephanie a letter and she said the parts I have might be able to work, but I can't seem to piece it together.

Any help would be appreciated!

07-14-2014, 07:35 AM
Boost Czar

Join Date: May 2005
Location: Chantilly, VA
Posts: 76,382
Total Cats: 2,295

---
some of those pipes might be begi pipes, but that's not a begi IC kit.
You need to achieve this:
I'm having a hard time figuring out which is the TB pipe. The one you have with the two bungs on it doesn't look right and I thought maybe that was teh intake pipe.

07-14-2014, 09:47 AM
Elite Member
Join Date: Aug 2007
Location: Knoxville, TN
Posts: 2,908
Total Cats: 173

---
I'm with Brain, that doesn't look like BEGI kit, at least not as it came from BEGI.
This is what mine looked like after several years, slight modifications, and moving it to 3 different cars.
As long as you connect the turbo to the intake and plug up all the holes on the cold side of the intercooler (bov, iat sensor, iac valve) there really isn't a "wrong" answer. Get in there and start putting it together. If you can't get it to work with what you have it should be pretty obvious what you're going to need.

07-14-2014, 11:31 AM
Newb
Join Date: Jun 2013
Posts: 24
Total Cats: 0

---
I was stumped about the pipe that connected to the TB, but Stephanie told me it's the one located on the top right corner. It's a different piece, because all the bungs when connected properly faces left instead of right.

Stephanie did say this kit was a mix of parts. The guy that sold it to me sure did screw me up.

07-14-2014, 02:11 PM
mkturbo.com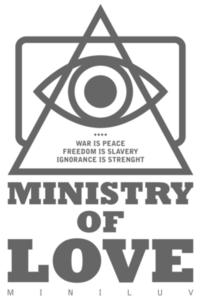 Join Date: May 2006
Location: Charleston SC
Posts: 14,390
Total Cats: 1,328

---
I mean neither of the 2 intercoolers in the OP pic are from Begi. All of Begi's IC have the mount points to point where the baby teeth are. Those 2 IC look like they are ebay specials. Not sure on the IC pipes because they still have powder coating on them and that is unusual.

07-14-2014, 08:59 PM
Newb
Join Date: Jun 2013
Posts: 24
Total Cats: 0

---
I've tried so many ways to get this to work. If it does it, it won't clear the radiator pipe sticking out. 90* elbow works, but from there, it's a funky twist. I'm too the point where i'm about to just get new pipes.

07-15-2014, 08:19 AM
Boost Czar

Join Date: May 2005
Location: Chantilly, VA
Posts: 76,382
Total Cats: 2,295

---
looking again, again, i think i completely botched the hotside.

i think that short pipe with the 45° should come right off the IC outlet, then the welded pipe should be next using a straight coupler going around the rad and back towards the firewall,
then should attach it to the TB pipe using that reducer.

i dont think the 90° fits in.


youre just going to have to play with it. the first diy IC kit I got back back in 2005/6 took me a long time it figure it out, but then I just kinda set it up like the two pictures posted show and got the rough idea and it worked.
---
Last edited by Braineack; 07-15-2014 at

08:37 AM

.
Thread
Thread Starter
Forum
Replies
Last Post
Miata parts for sale/trade
Miata parts for sale/trade