Ayin Kafin Yan My Nutsack has drama issues- Oil Pressure beleagurement

11-12-2010, 06:05 PM
Elite Member
Join Date: Jan 2007
Location: Los Angeles, CA
Posts: 8,676
Total Cats: 119

Ayin Kafin Yan My ******* has drama issues- Oil Pressure beleagurement
---
My oil pressure is around 15psi hot. When I rev it up, for anything over 4000rpm, I do not get more than 45/50psi of oil pressure. Pretty much flatlines from 4000-7000rpm

What the **** could be the problem?

11-12-2010, 06:15 PM
Elite Member
Join Date: Jan 2007
Location: Los Angeles, CA
Posts: 8,676
Total Cats: 119

---
I thought you were supposed to see 10psi per 1000 rpm?

Also FWIW I have the oil pressure gauge mounted on a Tee off the block which also feeds my turbo.

11-12-2010, 07:25 PM
Supporting Vendor


Join Date: Jun 2006
Location: Athens, Greece
Posts: 5,537
Total Cats: 222

---
Sounds low-ish. I had 22-23psi at idle and ~60-65psi at WOT. Cold was like 75-80psi. $120 solid state sensor.
__________________
MS Labs: Plug and Play Megasquirt ECUs for
ANY
90-05 Miata (NA, NB1, NB2 w/VVT, MSM), including basemaps to get you started ASAP.
PM me
or email or details.
For support on MS Labs ECUs: Please email, be sure to include the unit's serial number and include a datalog and your current map.

11-12-2010, 08:53 PM
mkturbo.com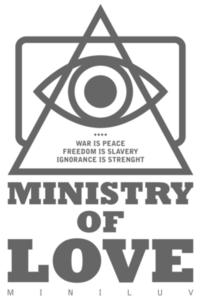 Join Date: May 2006
Location: Charleston SC
Posts: 14,123
Total Cats: 1,246

---
How old was the oil pump that was used? The spring controlling the oil pump relief valve could be slightly out of spec. Or you could be low on oil. My oil pressure would read low when my oil was running low.

11-12-2010, 10:03 PM
Elite Member
Join Date: Jan 2007
Location: Los Angeles, CA
Posts: 8,676
Total Cats: 119

---
Oil is freshly filled rotella synthetic 5w-30 chock full of 4 quarts.
Oil pump had about 3000 miles on it and ed (dyno shop) checked clearances before installation. It is a miataroadster billet gear. I gave them a call and apparently there were no reported problems.
Let me check the connection on the sensor itself. Maybe the wires are frayed or some ****

11-12-2010, 10:24 PM
Senior Member
Join Date: Sep 2009
Location: Lompoc, CA
Posts: 577
Total Cats: 13

---
Are you using a real gauge or the oem gauge? I'm going to assume a real gauge and suggest that maybe the full synthetic rotella has something to do with it, especially when hot. It's really 'slippery' and pretty thin after everything is heat soaked.

11-13-2010, 12:42 AM
Elite Member
Join Date: Jan 2007
Location: Los Angeles, CA
Posts: 8,676
Total Cats: 119

---
Thread
Thread Starter
Forum
Replies
Last Post
Suspension, Brakes, Drivetrain
Miata parts for sale/trade