Best way to clean seats (or cheapest seat solution)?

10-05-2015, 09:29 PM
Crumple Zone Tester

Join Date: Jul 2009
Location: Jackson, MS
Posts: 7,744
Total Cats: 469

Best way to clean seats (or cheapest seat solution)?
---
The stinky Miata clean up continues...

I'm fairly well equipped to deal with the stinkiness and dirtiness. I have an ozone generator and some VitalOxide spray. I think I can take care of any hard surfaces pretty well.

The carpet was nasty, and it got tossed. I have a replacement carpet set ready to go in.

But the seats...the seats. They are stained and mildewed. The rails are rusted and chewed up and barely work. Right now I've got them in garbage bags so I can run some concentrated ozone treatments but I don't know that it'll ever get the deep stink out. I don't know that it makes sense to spend money on half decent eBay covers and some non-rusted rails.

So -- ideas? Anyone got a surefire way to clean up old nasty seats? I've looked through some of the reupholstery threads and I'm not particularly interested in messing with all of that, but if it was cheap I'd do it.

Or should I just replace them?

10-06-2015, 03:32 AM
Elite Member
Join Date: Mar 2006
Location: Schwarzenberg, Germany
Posts: 1,504
Total Cats: 86

---
Just cut all the old metal clips holding the seat cover and toss them in the washing machine. This even gives you the possibility to de-rust the seat pans.
Then fix the washed seat covers with zip-ties. Easily done in under 1 hour per seat.
See here - in German , but you get the point looking at the pictures...
Sitz Nr. 1 wird renoviert? | Trisha's Blog (MX-5 Resurrection)

10-06-2015, 03:45 AM
Elite Member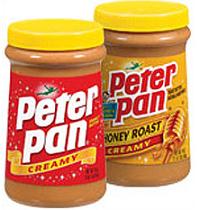 Join Date: Aug 2007
Location: Houston, TX
Posts: 8,824
Total Cats: 268

---
I used laundry soap and hot water mixed in a bucket, and a brush. Drounded the seats, scrubbed, rinse, and repeat until they were clean. Then let them air dry. They turned out looking like new. Had to do it 3 or 4 times to get them so that the rinse water was pretty much clear. Seats even smell nice now!

10-06-2015, 10:26 AM
Crumple Zone Tester

Join Date: Jul 2009
Location: Jackson, MS
Posts: 7,744
Total Cats: 469

10-06-2015, 10:52 AM
Crumple Zone Tester

Join Date: Jul 2009
Location: Jackson, MS
Posts: 7,744
Total Cats: 469

10-06-2015, 10:54 AM
VladiTuned

Join Date: Apr 2008
Posts: 35,052
Total Cats: 3,104

---
It's not difficult to remove the seat cover/skin, but man oh man is it time consuming if you want to do it without breaking/damaging anything. And if you got rust, good luck with those metal clips lol
Thread
Thread Starter
Forum
Replies
Last Post
Miata parts for sale/trade
Miata parts for sale/trade
Miata parts for sale/trade