Best way to go about getting a new soft top

04-19-2016, 01:40 PM
Junior Member
Join Date: Aug 2015
Location: CT
Posts: 45
Total Cats: 0

Best way to go about getting a new soft top
---
I don't post on here often but I'm on here all the time.
I have a quick question for you all.
I have a crack in the window on the soft top on my 94 m edition and I'd really like to fix it one way or another. My question is, what's the best way to go about fixing it?
Would it be to just replace the window with acrylic or get a whole new soft top?
I've looked around and soft tops without a frame (new) are around 600-700 dollars so I'm sure there's a better way to fix it. What would you do if you had a good condition soft top with a crack in the window?

04-19-2016, 01:42 PM
VladiTuned

Join Date: Apr 2008
Posts: 35,078
Total Cats: 3,113

---
the cheap vinyl tops are only like 160-250, and many here have installed/used them with decent results. definitely not as nice as the 600 robbins, but only a 3rd of the price

mine was perfect for at least 2 years before it started getting worn around the glass rear window

04-19-2016, 02:20 PM
Senior Member
Join Date: Apr 2011
Location: Columbia, SC
Posts: 1,328
Total Cats: 81

---
In my opinion, I hate replacing the top so much that I would go robbins every time. If you're confident you're going to keep the car for longer than 2 years, I would go ahead and get the top you know will last that long. You don't want to be doing it again. I'd rather replace a clutch than a soft top.

I had the window seal fail prematurely on mine (they have since changed their design and the window is installed in a completely different fashion), and their warranty/customer service was excellent.

04-19-2016, 02:40 PM
mkturbo.com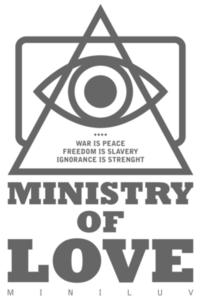 Join Date: May 2006
Location: Charleston SC
Posts: 14,178
Total Cats: 1,258

---
It is not feasible to replace just the rear window. The big problems with doing just the rear window is you have to remove almost everything you need to remove to change the top as to pull out that section. The second problem is then you have to make sure the zipper is the same on both sections.

When choosing a new top it comes down to a few different things. Do you want the rear window to unzip is the big one. Second is do you want a glass window or plastic. If you want a glass rear window I believe you will need to goto a NB top frame, but they may have NA glass window tops now. If you do want the rear window to unzip then a Robbins or other high end top is highly recommended. If you don't need to have the rear window unzip then the eBay tops are not horrible. I have used them several times and most have stood up to several years of use. Just make sure you watch the rear plastic window when you put the top down.

04-20-2016, 10:05 AM
Junior Member
Join Date: Aug 2015
Location: CT
Posts: 45
Total Cats: 0

---
Alright cool thanks guys. I'm probably just going to go with one of the cheaper soft tops since you say they aren't that bad. I don't plan on keeping the car more than a couple months so that'll do just fine for me

04-20-2016, 10:09 AM
Senior Member
Join Date: Oct 2013
Location: NorthWest NJ
Posts: 1,307
Total Cats: 63

---
I have one of the cheap Ebay tops.on my car. Previous owner installed it sometime between 2007 and 2009 as far as I can tell. It needed patching last summer and the rear window just gave out the other week. Not too bad.

That said, the ebay ones are $160ish now, and a Robbins Streamline is not mucb more ($210?). We put one on my friends car last year and it is much higher quality and the ebay one. I would reccomend it.

Don't forget about a rain rail! If you are handy, you can make one out of pvc pond/shower pan liner. Or, if ou can't find that, my friend used a heavy duty, pvc, mildew resistant shower curtain. Seems to be working just fine so far.
Thread
Thread Starter
Forum
Replies
Last Post
949Racing - Miata Accessories
Miata parts for sale/trade
Miata parts for sale/trade
Suspension, Brakes, Drivetrain