Idle Issue

09-11-2007, 01:27 AM
Junior Member
Join Date: Apr 2007
Posts: 46
Total Cats: 0

Idle Issue
---
Problem: Car barley idles, then shuts off, unless I continously give it gas. Backfires like crazy.

Attempted: Installed new Mass Air Meter

Just realized: Oil all over spark plugs/wires.

Could a bad valve cover gasket be the root of my problem? Or does the problem seem to go deeper than that?

09-11-2007, 01:09 PM
Newb
Join Date: Dec 2005
Location: San Antonio
Posts: 29
Total Cats: 0

---
Start with a new valve cover gasket. The oil on the plugs and wires will cause all kinds of issues to include degradation of the insulation. So long as you have it apart, it might be a good time to replace the plugs (cheap fix) and possibly the wires (depending upon how long they've been on the car).

Barry

09-11-2007, 02:23 PM
Elite Member
Join Date: May 2006
Location: Houston, TX
Posts: 2,895
Total Cats: 0

---
This could be a number of things... the oil on the plugs may not be directly related to you root cause. Things to check.

1) Vacuum (may be a leak, but this test can also tell you if it's cam timing)
2) Cat (knock it with a rubber mallet and see if it rattles...)
3) Fuel Filter
4) Timing
5) Cam timing (gunna have to take the valve cover off to do it properly)
6) Compression

In that order. I've seen miatas with god awful compression on all 4 cylinders idle perfectly smooth... so that's really not likely.

Got any more details for us on how this started? Slowly/suddenly, after a boosted run @100 mph, etc. Any additional info you can give will help narrow down the search.

09-17-2007, 02:09 AM
Elite Member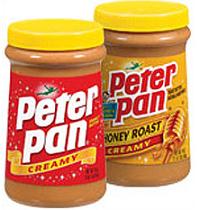 Join Date: Aug 2007
Location: Houston, TX
Posts: 8,824
Total Cats: 268

---
yea, my valve cover gasket leaks too. When I get around 1" of oil in their, it starts missfiring. It's not enough to cause a check engine light, but it will run like hell till i fix it.
Thread
Thread Starter
Forum
Replies
Last Post
Miata parts for sale/trade
Suspension, Brakes, Drivetrain