im giving up on the miata

04-16-2009, 10:55 PM
Antisaint

Join Date: Feb 2007
Location: Danbury, CT
Posts: 4,616
Total Cats: 54

04-16-2009, 11:26 PM
Senior Member
Join Date: Aug 2007
Location: North Cackalackey
Posts: 707
Total Cats: 2

---
you need to retune the car with the new intake do a stage 1 chip makes the car much more fun to drive. open source ecu is great. i know a guy in charlotte nc that tuns these things and for a fee hell send u a tune which u just flash. intakes are useless on these since the turbulance created by stock intake makes the car run much better. buy a front mount from ssautochrome for 299 its a good deal. but u are still gay for selling the miata lol

04-17-2009, 12:53 AM

---
Originally Posted by
urgaynknowit
so the other day, my fuel pump ***** the bed, car wont go into boost, so i took the waste gate off and have been drving around for a dew days, then, on a kind of cold night, i went to reach for somthing in the back area of the miata and my hand grazed the plastic window, and it broke clean in two....

i got soo fed up, and so upset with all this car bull ****,

i went out, and bought this....
[MG]http://i60.photobucket.com/albums/h27/urgaynknowit/1239747398532.jpg[/IMG]
[MG]http://i60.photobucket.com/albums/h27/urgaynknowit/1239747360708.jpg[/IMG]
[MG]http://i60.photobucket.com/albums/h27/urgaynknowit/1239747487037.jpg[/IMG]
[MG]http://i60.photobucket.com/albums/h27/urgaynknowit/1239747803801.jpg[/IMG]




its a stock 02 wrx wagon in white.
1 owner
not modified
clean history,
mint interior,
mint exterior
new clutch

book value for mine was 11.5k
i gave them 8.4k
iv wanted one for mad long and found one for cheap
so im very happy


so yea,






my miata is up for sale
dirt cheap, 2500
greddy turbo
turbo tony dp in box
coils in box

needs a new top,and a fuel pump

does run, does drive, has 133k on it

ZERO RUST, CAR HAS BEEN GARAGED ITS WHOLE LIFE
NEVER SEEN SNOW



ILL REPOST THE MIATA FOR SALE IN THE FOR SALE THREAD ALSO
Congrats man
Pm's replied....I'll be happy to help you out with any other questions.
Feel free to contact me any time.....(btw check your pm about a good deal on a turboback exhaust)
Slower stock yes..with a few choice mods it will **** on his previous car. Dont talk **** just cause you're jealous.
Originally Posted by
musanovic
you need to retune the car with the new intake do a stage 1 chip makes the car much more fun to drive. open source ecu is great. i know a guy in charlotte nc that tuns these things and for a fee hell send u a tune which u just flash. intakes are useless on these since the turbulance created by stock intake makes the car run much better. buy a front mount from ssautochrome for 299 its a good deal. but u are still gay for selling the miata lol
You dont "chip" the ecu. You simply plug in a cable into the obd2 port and "flash" the rom. The subaru ecu is a wonderful ******* thing: its a ems in itself. Tuning it costs the price of a cable. I have a ton of maps I can send him as well
Front mount on anything smaller than a 30r is ******* USELESS and stupid IMHO...
Intakes ARE useless and most of the time actually TAKE AWAY a few hp. Atmospheric blow off valves are even worse.
*edit: I just realised I came off as an *******. Didnt mean to, so I apologize
---
Last edited by 18psi; 04-17-2009 at

01:06 AM

.

04-17-2009, 01:02 AM

---
Here are my 05 and 07 which are both sold now:
The 06 I have currently I only have this shitty pic:
*****sorry to threadjack, I photowhore my rexes any chance I get

*edit: oh and if you need a subaru turbo, I have a few

:

04-17-2009, 01:03 AM
Elite Member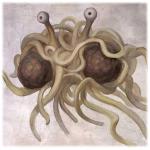 Join Date: Oct 2006
Location: Monterey, CA
Posts: 7,538
Total Cats: 40

04-17-2009, 01:44 AM

---
1) Have my own computer at work with absolutely unrestricted/unmonitored internet access
2) Business is really slow
3) I am fast as **** and do 80% of my work for the day in 2-3 hours
4) the other 4-5 hours I'm on the forums


04-17-2009, 09:12 AM
Senior Member
Join Date: Dec 2007
Location: worcester ma
Posts: 1,116
Total Cats: 0

---
18psi, ur 06 is the sex. i think i drooled a little

i only put the intake on for a while because not hearing any sound comming from the motor is just wrong... it unnatural. i cant drive without some kinda noise comming from under there.
Thread
Thread Starter
Forum
Replies
Last Post