new here. AC idle up help!

03-02-2019, 07:41 AM
Newb
Join Date: Aug 2018
Posts: 8
Total Cats: 0

new here. AC idle up help!
---
Hi guys, I just installed my mspnp2 on my 91 miata and everything is going well accept for the AC idling.
AC idle up on TS does not seems to work. Idle dips to 600 when AC is on. I am not sure what board Im using and if i need to jumper anything in the board.
I bought the mspnp2 from supermiata.
I know this topic had been discussed by a lot but I still do not have a general understanding of how it should work.
Here's a pic of my AC Idle up settings in TS. It seems different than some other post as they have rpm adder etc etc..
thanks!

03-02-2019, 01:50 PM
Junior Member
Join Date: May 2011
Location: Miami
Posts: 178
Total Cats: 14

---
Can you post a copy of your msq file?

what do you have your base line idle valve duty set to and then what do you have your max duty set to? It shows that you are adding 55% duty which could be beyond the parameters that your iacv does anything.

03-03-2019, 12:22 PM
mkturbo.com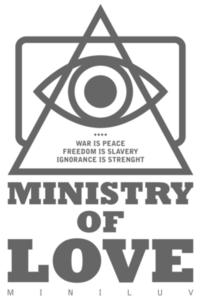 Join Date: May 2006
Location: Charleston SC
Posts: 14,388
Total Cats: 1,328

---

03-04-2019, 12:38 AM
Newb
Join Date: Aug 2018
Posts: 8
Total Cats: 0

---
Im so bumped... i tried updating the firmware on TS using the controller -> ini. files and it had error half way during the installation. I did read the "readme" but it wasn't very informative as the cmd terminal prompt was helping. Anyways now I can't connect my controller to TS, let alone update it. I am super bumped Im not sure what to do now... have i ruined the board? I can't start my car etc and my fan just turns on when i have the ignition on.

03-07-2019, 07:53 AM
Newb
Join Date: Aug 2016
Location: Atlanta, Georgia
Posts: 20
Total Cats: 1

---
Reinstall tunerstudio, update to the latest version, and look for your controller in the software (I think it may be Ďdiscoverí but I donít have it in front of me and canít remember.

Besides that issue though, youíre posting in the wrong forum and getting hung up on a pretty easy issue. Spend some time on the forums reading up on everything available to learn. Thereís an ECU forum with a specific Megasquirt sub-forum. Tons of great info there.
Thread
Thread Starter
Forum
Replies
Last Post
SuperSneakySecretSquirrel