Supercharger VS TURBO.

07-29-2008, 12:50 AM
Elite Member
Join Date: Oct 2007
Location: Dallas
Posts: 1,830
Total Cats: 0

Supercharger VS TURBO.
---
As in my other post you can see we bought a turbo and a supercharged miata this weekend. Then we drove them from Tallahassee to DFW Tx.

Supercharged 90 1.6L, 5 PSI, Msd boost retard, afpr, stock injectors, Walbor fuel pump. M45 Jackson Racing Supercharger. 30 Mpg, 27 mpg while playing.

Turbo 91 1.6L, 4 PSI, Msd boost retard, Afpr, stock injectors, Walbor fuel pump. GT2554 Turbo, Custom 2 1/2" downpipe,30 mpg, 34mpg one tank. 27-28 mpg while playing.

Like said before they are as different as Day Light and Dark in power bands.

Pro's for SC: AWSOME!!!!!!!!!!! It drives like a V8. Even at 80 mph you just barely touch the gas. It is powerful anywhere in the power band. You never have to down shift. IF you are only going to use 5 Psi. Hands down the only way to go. It is a beast!!!!! For 5 psi. It is our favorite.

Cons: Hard to upgrade boost to achieve over 170hp. Limited on boost. 7-8 psi acheivable. A few go beyond. IC makes them idle funny so we will use WI . Belt dust. Have to tighten belts.

Pro's for TURBO: When I was nice, I Almost got 35mpg. It will run like a rapped ape. You have to down shift and work the car to achieve wanted racing power which is fun fun zoom zoom zoom. On the highway you didn't have to down shift to pass. It will run 80 with ease. I spanked a jerk in a Avalanch. Easy to acheive, mabe over, 170hp with addition of an IC and Injectors on current setup.

Cons: you have to wait for spool on take off. (not bad). It doesn't have the instant power of the supercharger. HEAT AND LOTS OF IT! I could feel it coming through the shifter boot.

Summary:

Both ROCK! No loosers here. I personally like the SC better for low boost setups. It felt like I was in a V8 mustang again.

I did love the Turbo too. It was just different. I like the ability to crank out power by turning a boost controller ***. The heat sucks. But I love the car. And I don't have to adjust belts.

I think the awsome crazy anywhere power is worth a trade out in some topend hp on a turbo daily driver. But since I can never stop adding power to something. I'll stay turbo.

If you just want a low boost, fast car, good gas and dependablilty go SC. It would be leathal on a tight nit coarse.
If you plan to upgrade. I would go Turbo. You will gain more hp in the long run.

The turbo is way way better to upgrade and everybit as fun. I'm sure when the GT2560 with 12PSI cranks up. I'll will like the extra 70hp more.
But this was discussing low boost. And small budget setups.
I enjoyed the trip over the weekend traveling across the senic route of the gulf.

I can't belive how much better these cars run with FI.

This is cut and dry on low boost small turbo and small supercharger setups. There are alot of people that haven't had the operatunity to drive both, and I hope this helps. I'm just giving my opinion. But I kept the Turbo car. LOL Zoom zoom zoom......!

Pictures comming Friday when the cars get back from the top shop.

07-29-2008, 12:57 AM
Elite Member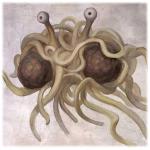 Join Date: Oct 2006
Location: Monterey, CA
Posts: 7,538
Total Cats: 40

---

07-29-2008, 01:29 AM
VladiTuned

Join Date: Apr 2008
Posts: 35,186
Total Cats: 3,166

---
wow, nice writeup.....really tells you whats what without being biased...nice
I considered a supercharger, because for a daily driver it would be awesome, but in the end plan to go turbo: you can never get enough power, and once you get a taste of it, you want more

My car needs that so bad its not even funny. I took off the center console and the thing is ripped to ****. Its not even turbo, and I could feel huge amounts of heat just blowing through there.

07-29-2008, 06:47 AM
Elite Member

Join Date: Apr 2006
Location: Kauai, HI
Posts: 6,267
Total Cats: 220

---
Looks like you did some homework.

I'll also add that to achieve the 170whp on the supercharger you're going to need an extra $1000. If the turbo car you ran had an IC, the only thing you need is to turn the boost up 2-3psi.

Give us a complete list of both cars when you get a chance and we'll help you down the path of the next upgrade. Heat is an issue with turbo-cars, but very easily managed in a Miata. There are ways.

07-29-2008, 10:37 AM
Elite Member
Join Date: Oct 2007
Location: Dallas
Posts: 1,830
Total Cats: 0

---
On a different note. I'm curious to see how different the power delivery is once boost levels are raised to 7psi. Of course later on I won't push the Sc past 7-8 psi. And we all know the turbo can keep going up.
But I'm comparing apples to apples. I'm going to raise the boost to acheive equal psi at two different levels of boost 5 & 7psi, and compare them.
But due to the expense of the trip, new tops, paint and upgrades it will be awhile. LOL
As soon as my brother upgrades the SC car I'll update, mabe even have dyno sheets.

07-29-2008, 10:54 AM
Elite Member
Join Date: Oct 2007
Location: Dallas
Posts: 1,830
Total Cats: 0

---
Yea, once more boost comes on it is win win. LOl
My brother hates to have to tinker with a daily driver and his only car, so he wants to keep low boost. And I'm giving this turbo car to my girl to drive around. So I'm going to leave it low psi as well. Gas mileage and dependability is the main consern with these two.

My personal car will be more for peak hp.

07-29-2008, 02:26 PM
Elite Member
Join Date: Oct 2007
Location: Dallas
Posts: 1,830
Total Cats: 0
Thread
Thread Starter
Forum
Replies
Last Post