Shipping a car?

02-28-2011, 12:23 AM
Elite Member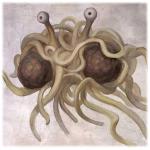 Join Date: Oct 2006
Location: Monterey, CA
Posts: 7,538
Total Cats: 40

---
FWIW, the only problems I had with my car driving from west to east coast was some ignition trouble in AZ (lesson: don't load an old map made with stock dwell when you have COPs), and right outside of Jax my homemade WG bracket gave out. Both easy fixes.

02-28-2011, 08:41 AM
Elite Member
Join Date: Apr 2009
Location: Atlanta, GA
Posts: 2,799
Total Cats: 0

---
lol, that sucks. Glad you got it fixed. The NB i may be is getting is for the most part stock except for an intake. It also stock ECU. If i get my car running and take it out there.....well, mine is not so stock!

**** man, i should just get my car running and drive it out there and say **** tha po po and leave that bitch registered in a county that doesnt get tested here! :P
Thread
Thread Starter
Forum
Replies
Last Post
Miata parts for sale/trade
Miata parts for sale/trade
Miata parts for sale/trade
Fab9 Tuning - Miata Performance Parts