VISLAT, bitches! Heading to Budapest

06-10-2016, 09:14 AM
Moderator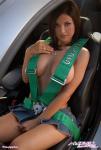 Join Date: Nov 2008
Location: Tampa, Florida
Posts: 17,946
Total Cats: 2,115

VISLAT, bitches! Heading to Budapest
---
Anybody been there recently? Places to go? Things to see? Things to avoid?

Wanna meet up?

I have an outbound layover in Amsterdam and will be meeting JaguarJay to deliver some parts to him. We (my daughter and I) will be spending a couple of days in Budapest, then a few in Vienna before heading back to Budapest. I've been to Vienna and didn't care for their sausages but Hungary is new to me.

BTW, Sturovo is near there but is currently in Ireland so he can't meet up.

06-10-2016, 04:17 PM
Moderator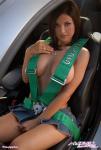 Join Date: Nov 2008
Location: Tampa, Florida
Posts: 17,946
Total Cats: 2,115
Thread
Thread Starter
Forum
Replies
Last Post
Miata parts for sale/trade
Miata parts for sale/trade
Miata parts for sale/trade