Indianapolis dyno day.

03-14-2015, 02:08 AM

---
I just got home! Rained about 1/2 of my drive but once it cleared up I ran my car through a "battery of test situations."

I think I figured out why my car was acting strangely on the way to the BBQ place: My stock ECU was still controlling the EGR valve and with it not even seeing the coolant sensor it likely was opening it in order to warm my engine up...

Once I diconnected the EGR valve plug things went much better. Unfortunately this is after Scott left my vehicle to work on Harold's car. Did he figure it out by the way?

By the way, I made about 225lb/ft and 230 something HP. I'll post logs and a video later.

03-14-2015, 09:05 AM

---
Ben ( DIYAUTOTUNE ), i can not thank you enough for making this possible, Scott is a genuanly nice guy full of knowledge and happy to help us learn how to work on our Megasquirt's (thanks Scott!!)
I hope that you keep him and other Megasquirt knolagable tunners providing this invaluable service to your customers, it was without a doubt the best money spent on my build it saved me from having to get another set of pistons.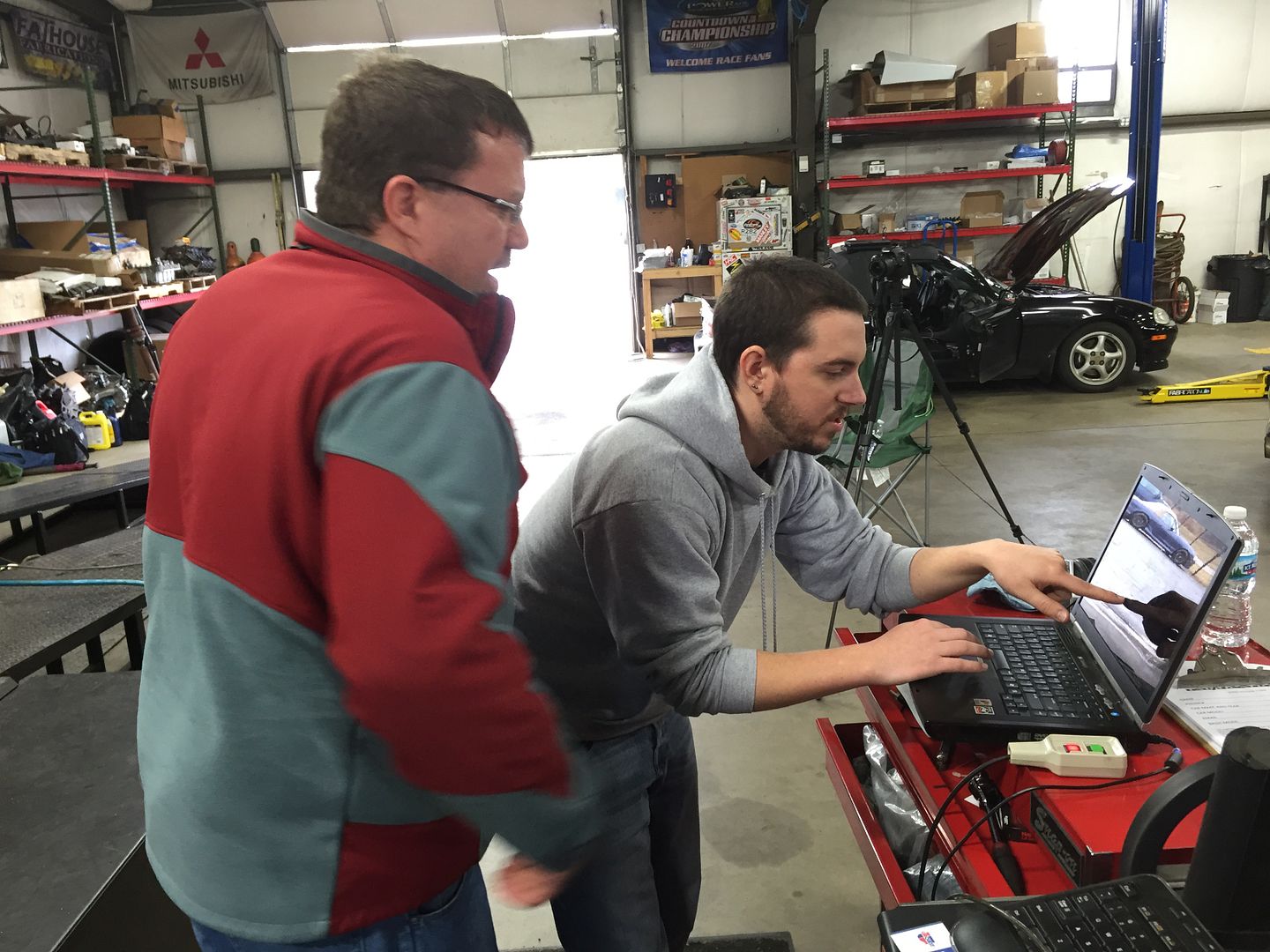 ---
Last edited by HHammerly; 03-14-2015 at

12:56 PM

.

03-14-2015, 04:25 PM

---
If anyone wants to download the viewer for the .drf files here is the page you can download it from:
Dynojet Research Inc. Downloads
"
You want WinPEP 7 dyne run viewer
"
Here is my final dyno plot. For some reason it's not keeping the same dyno corrections from the location. I will have to figure out if it's possible to set that in WinPEP.
Surprised no pics yet. Here is the youtube from my final run:
---
Last edited by Chiburbian; 03-14-2015 at

04:40 PM

.

03-14-2015, 05:32 PM

03-14-2015, 05:40 PM
Senior Member
Join Date: Oct 2008
Location: Indianapolis
Posts: 610
Total Cats: 12

---
My car may have 243hp but it's still a 1.6l and it doesn't get wild or spin the tires in 2nd. Maybe is my suspension and tires combo. Anyhow, should be easy to autocross!

03-16-2015, 08:28 AM

---
Moar pics!
Chichurbian strapped
by
concealer404
, on Flickr
Boost control is fun
by
concealer404
, on Flickr
Sleeper mode
by
concealer404
, on Flickr
20150313_105741
by
concealer404
, on Flickr
EFR glory
by
concealer404
, on Flickr

03-16-2015, 01:26 PM

---
No, we were out getting lunch for everyone when your full pulls were going on. :(
I'll figure out how to work my real camera (that was phone video) and we should all go back for an hour or two once the purple car is up and running so i can get a baseline dyno. Maybe i'll bring Crystal and she can take video of all of them.
Thread
Thread Starter
Forum
Replies
Last Post
Suspension, Brakes, Drivetrain