Wales (UK) Anti-Texting PSA

08-17-2009, 05:47 PM
Senior Member
Join Date: Sep 2007
Location: Alamo City, Tejas
Posts: 771
Total Cats: 1

Wales (UK) Anti-Texting PSA
---
The video is about 6-weeks old on YouTube, but just surfaced on Engadget.

Background: An "Anti-Texting While Driving Public Service Announcement" from Wales.

From the Engadget article: "The Gwent Police department in Wales hopes that its newest PSA film will help deter this bad behavior. In much the same spirit as the drunk driving on prom night films we ourselves had to sit thorough in high school, this film is pretty graphic. Okay, it's actually shockingly graphic -- but we're pretty sure that's the idea."




Discuss...

- L

08-17-2009, 06:17 PM
Elite Member

Join Date: Nov 2008
Location: Spring, TX
Posts: 7,260
Total Cats: 26

---
I think people just need to pay attention to one thing while driving:


THE ROAD!




The video is very hard to watch. And certainly does it's job. I'm still shaky and have a horrible feeling in my stomach. I don't think I'm even going to read texts anymore.

Car&Driver also had a good article last month that showed texting while driving as bad or worse as driving under the influence.

08-17-2009, 08:22 PM
Boost Pope

Join Date: Sep 2005
Location: Chicago. (The non-murder part.)
Posts: 29,356
Total Cats: 2,941

---
Say what you will about the Health & Safety folks, but they've got some of the best road-safety PSAs in the UK.

My personal favorite:




I kinda like this one too, but it's not nearly as gripping. IOW, it's funny, you remember it, but it doesn't really hit home:



08-17-2009, 09:11 PM
Elite Member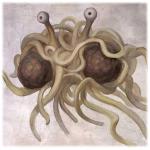 Join Date: Oct 2006
Location: Monterey, CA
Posts: 7,538
Total Cats: 40

---
I think it's good that it's graphic, it helps drive the point home to an often dense and naive demographic. The videos I watched in driver's ed in HS were much more graphic in that they were real, one was a guy who was ejected from a truck and was killed when his head struck a pole and cracked it open. Watching the workers drag his limp corpse from the scene and bag it up was effective enough for me.

08-18-2009, 05:09 PM
Elite Member
Join Date: Jun 2007
Location: Rochester, NY
Posts: 6,118
Total Cats: 843

---
Here in Rochester about a year ago, there was a major accident. 4 recent HS graduates (all girls) killed. Turns out that they were texting EACH OTHER IN THE SAME CAR! The car (Blazer) that daddy bought the driver as a graduation gift.

They made it out to be some huge tragedy, but I think it's cosmic justice. I feel more sorry for the poor truck driver that hit them (when they crossed into his lane) and has to live with that.

08-18-2009, 06:16 PM
Senior Member
Join Date: Sep 2007
Location: Alamo City, Tejas
Posts: 771
Total Cats: 1

---
The C&D article ("Unprotected TEXT", pgs 80-82, Aug 2009) compared the response times of two employees; one 22, the other 37. The test showed simple, straight line stopping distances while (a) reading a text, (b) sending a text and (c) legally impaired (courtesy Smirnoff...).
Results at 35 mph were:
Reading: 21 and 188 ft increase
Texting: 16 & 90
Impaired: 7 & 7
(With the smaller increase going to the tech-savvy youngster...)
Now at 70 mph:
Reading: 30 & 129
Texting: 31 & 319
Impaired: 15 & 17
This translates from 2 to 20 times the *increase* in stopping distance over being DUI, doing nothing more than travelling in a (theoretically) straight line, expecting a light to come on to signal you to stop...
In that the test was performed on an unoccupied airstrip, there were no other distractions and "weaving" was not accounted for.
I have become much more cognizant of other drivers who are heads down and cell phone in hand. - This $#!+ is starting to scare me...
- L

08-18-2009, 06:28 PM
Elite Member

Join Date: Nov 2008
Location: Spring, TX
Posts: 7,260
Total Cats: 26

---
I had a girl run me off the road in her Scion once on top of my old Kawi 500R. I had passed her a mile back, and was in right lane, she came up in left lane, parked next to me, and came right over. Never even an I'm sorry wave or any recognition I was there, and took the next exit.

Her message was so important my daughter's almost didn't have her dad make it home that afternoon.

08-23-2009, 04:06 AM
MT Pony Underground

Join Date: May 2009
Posts: 1,805
Total Cats: 0

---
The take longer to look for bikes is awesome, I wouldn't mind that being played here.

I don't even ride my motorcycle around town, I save it for the country because other people scare me.
Thread
Thread Starter
Forum
Replies
Last Post
Current Events, News, Politics