Hey - Noob from Portland Or

02-13-2019, 03:00 PM
Newb
Join Date: Feb 2019
Location: Portland Oregon
Posts: 10
Total Cats: 0

Hey - Noob from Portland Or
---
Hey everyone,
I'm Ryan, Nice to meet yall.
Cars/bikes in the family: with plans
- 2008 silver PRHT Grand Touring Miata :
Might sell but right now is reliable & snow car as well (Winter tire win)
- Wife owns a 1986 red Aw11 :
Restomod
- 2013 Ninja 300 :
Will sell & get a couple more motorcycles to replace
Future:
ASAP
An NA miata. Based on my research on this forum, preferably a 1994 NA miata.
Then potentially
Turbo: Goals of around 225-240 Horsepower. With clutch, suspension, diff, injections, ecu & cooling. The turbo comes last.
Handling is definitely important to me so I'm going to make sure that it improves throughout.
Then if the miata I end up with isn't clean visually
Exocet
Other goals
- I want to start autocrossing
- I want to start doing track days
- I want to learn how to go sideways
- I really like big data and I do a lot of analytics. I want to get as much sensor data and pull it into my own data analysis framework ( Python scientific computing libraries ) And see what I can learn during the process. I like to learn the
science
behind things and I want to learn as much as I can about how the different variables impact other ones. I want to make telling graphs, study regressions and examine all the fun variables.
Things that I'll be thinking about/ Set the tone of the big things I'm going to be dealing with
- Do I sell the NC? Garage space is at a premium and I'm out of my two spots in the apartment building, it will have to be parked on the street.
- How built of a miata should I get? Should I go pure stock? Getting one with good a suspension/differential/& clutch upgrades would save a bit of expensive work.
What if I just got a fully built one. I can remove/deactivate? the turbo and begin playing with the ECU and basically do the basic steps of
Tune with aftermarket ECU
Add injectors - Tune again
Add turbo - Tune again
(Mostly because I want to learn as much as I can during the process. It's going to be hard to learn to do fabrication while living in an apt building.)
- How do you get raw data dumps out of ECU's ? Megasquirt seems to have a java API, is there a better way of doing this? I want to program my own live data dashboards.
Current budget
I'm trying to keep within 6k buy in. I'm sure over time I'll add more money incrementally.
Other notes
If you have large amounts of car related
non summary
data
,
feel free to send it my way and I'll see what I can figure out from it.
---
Last edited by 2yan; 02-13-2019 at

03:14 PM

. Reason: less lame intro.

02-13-2019, 03:27 PM
Moderator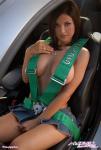 Join Date: Nov 2008
Location: Tampa, Florida
Posts: 19,294
Total Cats: 2,434

---
Welcome to the forum. There are a lot of engineers here so I think your needs for information will be easily met. A lot of us are also track rats.

We also generally don't like to go around tracks slowly so you will find very few sideways drivers here. We would rather race than figure skate. Besides, Miatas have a very low polar moment of inertia which makes them lousy drift cars. It makes them very unlikely to hold a drift angle compared to 240s and RX7s or Mustangs and 350Zs.

But if you want to learn the fast way around the track and the best way to build a Miata for it then this is the right place.

02-13-2019, 03:39 PM
Ich verstehe nur Bahnhof

Join Date: Mar 2012
Location: Northern VA
Posts: 4,512
Total Cats: 493

---
This is a wonderful introduction post. Welcome to the forum. You've got some real good brain power/forum contributors near you. Consider yourself lucky! Looking forward to whatever develops.


PS: how much for the NC

02-13-2019, 04:13 PM
Newb
Join Date: Feb 2019
Location: Portland Oregon
Posts: 10
Total Cats: 0

---
Thanks for the warm welcome!

About your question:
I've been thinking that 9.3k would put it in the solid/hard to ignore offer zone:

Bonus
- Comes with a set of winter tires and wheels in addition to the stock GT ones.
- I've upgraded the clutch and flywheel to a Flyin Miata clutch & Lightweight Flywheel. + Replaced rear main seal during the upgrade.
- (Heated) leather seats + APT Garaged makes it a clean car. ( No sun ruined leather)

Things to do/problems:
- Bump struts have a squeak on speed bumps, they need to be lubed.
- The stock tires have all seasons with pretty good tread but they're not good summer/sporty tires.
- The differential is the stock open diff (Car is pretty much stock other than the clutch/flywheel).
- It's an NC so jokes about "it's a boat" & "not a real Miata"
---
Last edited by 2yan; 02-13-2019 at

04:15 PM

. Reason: Elaborated on note

02-13-2019, 04:22 PM
Senior Member
Join Date: May 2015
Location: Salem, OR
Posts: 527
Total Cats: 77

---
Welcome! There are a number of track Miata guys in the Portland area, and a goodly amount turbo expertise as well.

Assuming you plan to keep the car for a long time, I'd try to find the least molested car you can and build from there. And while it will complicate emissions testing, I'd look hard at an NB1 or NB2. Better heads, better suspension design, available 6-speed, and more room under the fenders for wider tires. Looking back I wish I had done that.

02-13-2019, 06:11 PM
Cpt. Slow

Join Date: Oct 2005
Location: Oregon City, OR
Posts: 12,815
Total Cats: 692

---
Non-sense, NA6 are where it's at. Whatever you get, make sure to do a thorough inspection, I work at a shop here in Portland willing to do PPIs (pre/post purchase inspections) if you're familiar with some of the MIata's quirks. Welcome, see you around at the track.
---
Last edited by curly; 02-13-2019 at

06:40 PM

.

02-13-2019, 09:36 PM
Newb
Join Date: Feb 2019
Location: Portland Oregon
Posts: 10
Total Cats: 0

---
Hey Curly,
It's nice to meet you. I've heard about you on Reddit before. Edit: My mistake I see your signature has that info. I'll swing by sometime soon!
Thread
Thread Starter
Forum
Replies
Last Post