Noob...Got AFM?

02-13-2019, 11:36 PM
Newb
Join Date: Feb 2019
Location: North East Kansas
Posts: 1
Total Cats: 0
Noob...Got AFM?
---
Hello I'm Brad, in my late 50's & live in North Eastern Kansas, drive (when it's running lol) a '93 1.6 liter Miata that I've been tinkering with (PO did something in the rear end for racing which I haven't figured out yet).
Like everybody else, I've come here looking for parts and information,I'm reading the stickies, and using the search function to try and find however many answers there might be before asking a question that's already been answered.
lsdlsd88
at Miata forum (
https://forum.miata.net/vb/showthread.php?t=683512
) suggested: "...I'm sure the turbo guys likely have AFM (air flow meter) collecting dust" I'm looking to see what's the most appropriate turbo forum thread to find used AFMs.
In the "Experimenters Guide to the Joe Cell" PDF, it's mentioned Joe Cell will double horsepower, and I'm curious how that compares to turbocharging?
---
Last edited by nimblebee; 02-14-2019 at

01:19 AM

. Reason: complying with sticky's advice

02-14-2019, 10:01 AM
AFM Crusader

Join Date: Oct 2004
Location: Wayne, NJ
Posts: 4,563
Total Cats: 125

---
Welcome nimblebee. After reading your experiences on Mnet, you seem to be real, even with the "Joe Cell" comment; so I hope someone near you has a working AFM that you can swap in.

02-14-2019, 05:57 PM
Moderator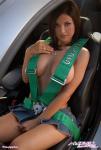 Join Date: Nov 2008
Location: Tampa, Florida
Posts: 18,382
Total Cats: 2,229

---
Joe cell? Please study the law of conservation of energy and the law of conservation of matter and stop following the same people around who believe Chemtrails are a government conspiracy.
Thread
Thread Starter
Forum
Replies
Last Post
Miata parts for sale/trade
Miata parts for sale/trade
Miata parts for sale/trade