Its about time I joined this forum

03-26-2015, 12:12 AM
Newb
Join Date: Mar 2015
Location: Florence, NJ
Posts: 6
Total Cats: 0

Its about time I joined this forum
---
Hello everyone!

Two years ago I bought a '94 with 90,000 miles on it and I've been hooked every since and lurking this forum. I've spent most of that time just driving and enjoying it while getting all the maintenance up to date, which really wasn't all the bad to begin with. The previous owners took care of the car at the service intervals. The only sad thing so far was the rear, driver-side rocker started having some paint bubbling, and sure enough there was some rust under there. So that is getting fixed next week and then the turbo mods begin!

My first post here was taking a shot in the classifieds at the new GT2554 (missed it by an hour!). I've been torn between that and the 2560, as my power goals are right in the 200-220 range and almost entirely street driving. I plan to pick up a MSPNP sometime in the next few weeks, keep an eye out for good deals on a turbo, then grab the FM no electronics kit to round out the hardware.

Lots of great info here and thanks in advance for the help. I'm back to pulling my hair out over my turbo choices and figuring out all these sensors (knock, IAT, wideband, MAP, EBC... ?!?!)!

03-26-2015, 03:53 PM
Boost Czar

Join Date: May 2005
Location: Chantilly, VA
Posts: 75,324
Total Cats: 2,160

03-27-2015, 07:19 AM

---
Hello Rhoxa and welcome to the forum! Glad to have you joined us. Please, share some pics of how your car currently looks and also share your ideas and thoughts of what you might want to do with it.

03-27-2015, 10:04 AM
Moderator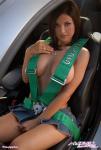 Join Date: Nov 2008
Location: Tampa, Florida
Posts: 17,966
Total Cats: 2,129

---
Welcome to the forum. Please post your location in your profile so it shows up under your screen name. Somebody here is probably local to you and can maybe lend a hand at some point (or take you for a ride).

I would lean towards the 2560 between those two, but that is my preference.

03-27-2015, 10:28 AM
Newb
Join Date: Mar 2015
Location: Florence, NJ
Posts: 6
Total Cats: 0

---
Updated! I'll be sure to post some pictures as soon as I get the car back from its rust repair surgery. For now the best I can do is a description. Its a bone stock, brilliant black, 1994 M edition. Tan top, tan interior, stock 7 spoke wheels with chrome/silver e-brake and shift ****. The leather seats are pretty beat up.

This summer will be a new clutch, FM suspension kit, and most likely some C1M wheels, as well as all the turbo fixings. I would really love to change the steering wheel, but I don't know if an ugly wheel is worth giving up airbags to replace.

Any good advice on the order to do all the upgrades? I don't want to just buy everything at once, but I don't want to spend $3000 on non-turbo stuff, then get sticker shock and put the turbo off another summer. On the other hand, I don't want a turbo car with a worn out suspension and bad tires. MS is probably first since that is the one everyone recommends to get immediately and learn how to use. I'll probably do suspension/wheels/tires, then spend the next month or two watching the classifieds for deals.

03-27-2015, 12:40 PM
Moderator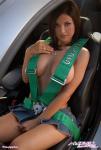 Join Date: Nov 2008
Location: Tampa, Florida
Posts: 17,966
Total Cats: 2,129

---
Always suspension/clutch/Megasquirt/wideband/injectors prior to turbo. You can't add a turbo without a Megasquirt/wideband/bigger injectors anyway. And the stock clutch will slip and fry immediately when you add more power, so there is no point in doing that backwards and being down for maintenance as soon as you get it running. Suspension is for comfort or control if needed but not necessary. Your questions are all answered in stickies. Read more and you will know more.

03-27-2015, 09:28 PM
Newb
Join Date: Mar 2015
Location: Florence, NJ
Posts: 6
Total Cats: 0

---
Thanks for the warm welcome everyone. DIY MSPNP2 and an AEM Wideband are on the way and I have an offer out on injectors and a 2560 as well, since I found a used one for a price I like. I'll get the suspension/clutch soon and round off the parts with FM no electronics as soon as the other parts are installed.

Great site, lots of help, and still more to learn. I was an inch away from grabbing a MAP sensor, only to find out its already integrated into the MSPNP. Neat!
Thread
Thread Starter
Forum
Replies
Last Post