AFM bracket

11-03-2006, 01:57 AM
Senior Member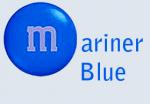 Join Date: Feb 2006
Location: Detroit
Posts: 1,234
Total Cats: 0

AFM bracket
---
Does the Greddy kit include a bracket to hold the AFM in the new position? I fabbed one up that mounted to the strut bolt and to 2 of the unused bolt holes on the AFM...and it broke. Now it rattles and drives me nuts. I'd like to see how Greddy does it so I can fab up something similar. Should mount it with a rubber section to keep it from breaking again.
The good news is the car has run problem free for 4 months now? So I'm really happy, and now that winter is here I'm storing it and getting ready for a new clutch, torsen swap and an intercooler.

11-03-2006, 09:12 AM
Boost Czar

Join Date: May 2005
Location: Chantilly, VA
Posts: 76,610
Total Cats: 2,313

---

11-03-2006, 12:37 PM
Elite Member
Join Date: Jan 2005
Location: Atlanta
Posts: 7,456
Total Cats: 351

---
One of the guys I race with found that if the AFM wasn't soundly mounted, vibrations caused major fluctuations in the AFM's signal and lost power across the board. That's the problem with mechanical sensors like that. So it's a good idea to build a secure mount (like in the example linked).

11-03-2006, 09:05 PM
Senior Member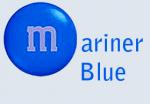 Join Date: Feb 2006
Location: Detroit
Posts: 1,234
Total Cats: 0

---
I had a mount almost exactly like that, but the vibrations broke it in half. It wasn't as thick though. I think I'm gonna mount it like that with the thicker metal and some rubber donuts. Anyone else think its dumb they didn't include a mount? Thanks.
Thread
Thread Starter
Forum
Replies
Last Post
Miata parts for sale/trade
Miata parts for sale/trade
Miata parts for sale/trade