eBay inline ball and spring MBC

09-25-2017, 12:19 PM
Junior Member
Join Date: Jan 2017
Location: "lol", MA
Posts: 332
Total Cats: 11

eBay inline ball and spring MBC
---

09-25-2017, 12:47 PM
Junior Member
Join Date: Jan 2017
Location: "lol", MA
Posts: 332
Total Cats: 11

---
Looks just like the ball and spring one I built from home depot piping parts, worked pretty well! It blew apart however and home depot stopped carrying the parts I used.
I got a used TurboXS dual stage. I don't plan on using the dual stage feature really, but it was cheap, and seems to be solid.

09-26-2017, 12:11 PM
Junior Member
Join Date: Jan 2017
Location: "lol", MA
Posts: 332
Total Cats: 11

---
Originally Posted by
Art
It looks like they put enough thought and design into that one with the little vent hole that it's probably worth it to just buy that one from them.
The ball and spring MBC is fairly easy to piece together with a trip down the hardware isle. It functions like a second wastegate upstream in between your intake manifold source and wastegate port.

You can even mount the piece in the cabin with a wingnut or **** on it if you want to turn the boost down on the fly. This is not the same level of control as a dual port wastegate, electronic boost solenoid and ECU control, but a regular one port wastegate with a simple MBC like this is the cheapest simplest effective method of boost control which shouldn't be underestimated IMO. If you can get all the bells and whistles to work with EBC that is a definite advantage but this simple method absolutely works. By design it may help spool too but I haven't measured it.
Another fun idea would be to use an ECU controlled stepper motor on the adjustment nut, super DIY EBC?
Although honestly, I've been looking for way too many alternatives to a DIYAutotune EBC. I should just pay up for theirs instead of messing for hours.

09-27-2017, 03:08 PM
mkturbo.com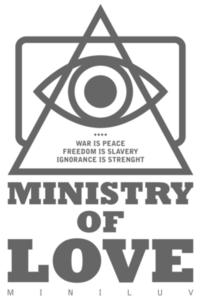 Join Date: May 2006
Location: Charleston SC
Posts: 14,411
Total Cats: 1,334

---