exhaust leak.. wtf?

12-19-2006, 07:35 PM
Elite Member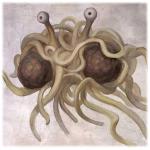 Join Date: Oct 2006
Location: Monterey, CA
Posts: 7,538
Total Cats: 40

exhaust leak.. wtf?
---
The car started making a godawful whirring/raspy noise from under the hood, and lo and behold, it had sprung a leak between the manifold and turbo. So, I tightened the bolts a bit and it got better, but not completely cured. If I let the engine idle and put my face over the turbo I can smell a little exhaust.

I've seen a few people just discard the Greddy gaskets. I'm running 'em. Should I toss them too?

12-19-2006, 08:31 PM
AFM Crusader

Join Date: Oct 2004
Location: Wayne, NJ
Posts: 4,622
Total Cats: 136

---
If the surfaces are flat, you could probably run without them. First I would check to make sure that there is nothing actually springing the surfaces apart. You should be able to screw everything together finger tight and have your surfaces mate.
Thread
Thread Starter
Forum
Replies
Last Post
Miata parts for sale/trade