Finally Ordered My Begi

01-19-2009, 10:35 PM
Newb
Join Date: Jan 2009
Location: Ma
Posts: 7
Total Cats: 0

Finally Ordered My Begi
---
Hey guys,

I am new here and I finally ordered my Begi S4 kit for my 99. I went with the Exede tuner and injectors as well. Other then the wide band, clutch, exhaust (currently a 2.5inch high flow) what else do I need. The car is going to be used for autocross. I do plan on removing the inop a/c systems condenser per Corky's suggestion. Any other suggestion or thoughts on making the install easier??

Thanks and glad to be here.

Mike
Hoping for about 220 whp

01-19-2009, 10:41 PM
Elite Member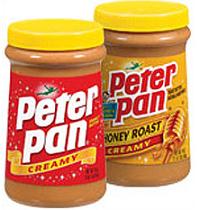 Join Date: Aug 2007
Location: Houston, TX
Posts: 8,824
Total Cats: 269

---
You'll likely need a clutch. And put a 255HP walbro fuel pump in it FOR SURE. 99's are terrible about loosing fuel pressure. Mine with a new factory pump and 550s is terrible. I'm getting a 255 soon. New BKR7E NGK spark plugs gapped at .020" and perhaps a new set of sparkplug wires. Timing belt/water pump if it hasn't been done in a while. Make sure the cooling system is new. Mine new stock system does fine so far for street driving.

01-21-2009, 09:35 AM
Elite Member
Join Date: Jul 2007
Location: NYC
Posts: 5,710
Total Cats: 2

---
Don't run a small gap until you absolutely have too, and don't fix something if it isn't broken.
Yea its preventative but in all the time I have been posting here, and on m.net, I have never heard of a timing belt snapping.

01-21-2009, 09:51 AM
Senior Member
Join Date: Sep 2007
Location: Trenton, NJ
Posts: 1,118
Total Cats: 0

01-21-2009, 12:17 PM
Elite Member
Join Date: Nov 2006
Location: Tigard, Oregon
Posts: 3,880
Total Cats: 0

---
Mike,
Welcome. I've got the S4 system on my 94. I have a 2 1/2" enthuza exhaust with a high flow cat. I'm making 242 rwhp at 10.5 psi. You do not need to spend money on a larger exhaust with your goals!
Is the car a daily driver (DD) or just a sunny day/ AutoX fun car? If it's just for fun you can do a lot to lighten the car and open up room in the engine compartment. If it's DD you likely want to keep some of the ameneties. What do you have for suspension/wheels/tires/brakes currently? Won't help with the install but will help you put that extra power to the ground better.
Thread
Thread Starter
Forum
Replies
Last Post
Miata parts for sale/trade