FM II 3071 options?

02-13-2009, 08:29 PM
Junior Member
Join Date: Nov 2008
Posts: 145
Total Cats: -1

FM II 3071 options?
---
So, I have been thinking about a few things before I order my turbo. You guys were so helpful with my last thread I thought I would come back for another glass of shut the hell up.

Yes, I will talk this over with FM when I order but it helps to have more time to think things over before I'm on the phone. I am planning on the hard lines but some of the other stuff I wonder about.
Tourbo blanket or ceramic coating? Which works/looks better.
750cc injectors (over the kit 550's) or larger fuel pump or both? Right now I will be at 10psi but when I build the engine I plan for a 350hp goal @ 15(ish)psi.
3" exhaust or keep the stock until the engine is built? I'm wondering about boost creep though running at 10psi.
Dual pod? What would you put in the extra hole. EGT, oil temp, A/F ratio.
Larger cooler? I am planning to do this as it is only $100 difference. Can you think of any reasons not to?
FM radiator or coolant reroute?

02-13-2009, 08:43 PM
Elite Member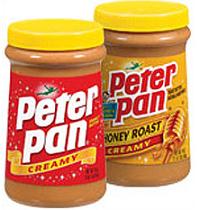 Join Date: Aug 2007
Location: Houston, TX
Posts: 8,824
Total Cats: 269

---
Turbo blanket works better than a coating. Looks is subjective.

Get the bigger injectors if you want 350whp later.

3" exhaust or die.

Boost and AFR for gauges

Coolant reroute is a good idea. I would do that. Probably get a bigger radiator too, especially if you're keeping A/C.

02-13-2009, 09:28 PM
Elite Member
Join Date: May 2007
Location: Austin, TX
Posts: 1,889
Total Cats: 1

---
Get the items that you would need for your end goal now. Don't waste the time and money having to upgrade later. Blanket or coating, you don't really need either. If you find out that you want it to shield other components later then you can always buy a blanket. As for injectors, get the ones you want for your ultimate goal. Get the 3" exhaust or bigger from day one. Gauges, it's up to you, some can't live without them and others hate them. Get the intercooler that you will need for your end goal. Get a radiator now and then when you have your engine out for the build do the re-route.
---
Last edited by JayL; 02-13-2009 at

09:39 PM

.

02-15-2009, 12:11 AM
Junior Member
Join Date: Nov 2008
Posts: 145
Total Cats: -1

---
Well I would like to be able to do all this in one shot but I am/was planning to keep it below $7000. Some of the kit options definately need to be ordered when I get the kit. The ones I have on the list are the 750 injectors, I don't think they change the price, and the larger cooler. The problem is that if I order the radiator then I will be short on the exhaust. Which is why I was wondering about the coolant reroute. I was thinking that since I only drive a few miles to work, deploy in sepetember, and am planning the engine build when I get back I could make it through the (Savannah) summer. That is probably not the smart thing to do. Play with fire and your going to get burned or burn your engine down.

I have the extra cash... will power... will power... more power.. I mean uhhh

02-15-2009, 12:43 AM
Elite Member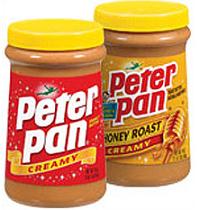 Join Date: Aug 2007
Location: Houston, TX
Posts: 8,824
Total Cats: 269

---
I'd suggest a reroute before a bigger radiator. Some will disagree, but I have carefully formed this opinion. As Jay mentioned, stock radiator is fine for a street car. I run around boosting mine with the A/C on and it never overheats.

02-15-2009, 11:27 AM
Senior Member
Join Date: Jan 2008
Location: Central, TX / Bay area, CA
Posts: 1,260
Total Cats: 4

---
Im not making that much power but on the track with my custom reroute and a huge removable scoop with lots of ventalation never heated up with the stock radiator, 250-270 hp

02-15-2009, 10:43 PM
Moderator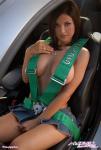 Join Date: Nov 2008
Location: Tampa, Florida
Posts: 18,916
Total Cats: 2,364

---
Mine overheated with a stock radiator and stock motor several times autocrossing throughout the summer and then in the dead-heat of August just sitting still in a big parking lot with the A/C on. With no shade, no air motion, 96% humidity and 140*F blacktop temps, it took about 15 minutes. And yes, both fans were working their little asses off, because I popped the hood to check for a problem.
Guys further north might not need it so much, but Savannah gets a bit sultry in the summer as well.
Needless to say, one of my first mods was my new Mishimoto radiator that I got on sale last month from one of our vendors on this site. Thank you to all of our wonderful vendors!
EDIT: It was $200 shipped, and it looks great, is built right and it fits right. These cars are known to have marginal cooling in stock form from what I thought I read here on the forum previously. Maybe I misread and I'm the only one that has overheated. I dunno.
Thread
Thread Starter
Forum
Replies
Last Post
Suspension, Brakes, Drivetrain