Larger intake tube?

12-23-2006, 10:27 PM
Supporting Vendor


Join Date: Jul 2006
Location: atlanta-ish
Posts: 12,651
Total Cats: 111

Larger intake tube?
---
Here's what Corky thinks:
Originally Posted by Corky Bell
I have just driven my first Greddy turbo equiped 1.6. Representative? Maybe, maybe not. SOmeone else should decide. However, the performance causes me concern with regard to something I cannot measure.

The off-boost and early-boost response/performance are not, in my view, what they should be. The feeling is of a distinct lack of "eagerness" to run. Certainly not characteristic of a turbo or the Miata. My suspicion is the relationship of intake drag before the turbo relative to drag just after the turbo is out of whack.

My number crunching can't prove much of anything, but it is clear that the charge density/velocity relationship before and after the turbo strongly suggests that the flow areas into the turbo are much more important than those out of the turbo. It boils down to the drag relationship proportional to density to the first power and velocity to the second.

Without anytime whatsoever for me to play, I'd like to ask if a few Greddy owners would give something a try. The idea is to expand the flow diameter into the turbo very substantially so the charge moves significantly slower. I'd suggest doubling the intake diameter.

Should anyone care to give it a try, I think the results will be interesting, and with a little luck, useful. "useful" hopefully, means response, less lag, and a tick more power. I'd be delighted to kibutz, and send some materials, if needed.
Seems like it would be difficult to implement with a typical greddy setup because of the u bend and afm to deal with. Probably be easy for the standalone guys or for those who clocked the turbo and run the afm directly (like OlderGuy or Tom before he ripped it apart).
Thoughts or feelings?

12-23-2006, 11:47 PM
Elite Member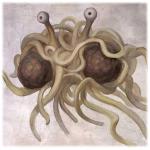 Join Date: Oct 2006
Location: Monterey, CA
Posts: 7,538
Total Cats: 40

---
I was thinking the same thing (but I cannot articulate quite like Corky, esp. since I'm completely blitzed right now)

but..

If the diameter of the intake was increased I could see it as only a good thing. I have been thinking of moving the AFM to *after* tyhe turbo (possibly butted up against an end-tank?) unless someone says "hey thats not a good idea."

12-24-2006, 12:18 AM
Supporting Vendor


Join Date: Jul 2006
Location: atlanta-ish
Posts: 12,651
Total Cats: 111

12-24-2006, 01:42 AM
Elite Member
Join Date: Mar 2006
Location: Edmonton, AB
Posts: 4,910
Total Cats: 0

---
There are a couple of people that are running the AFM right off the front of the turbo. Olderguy and brgracer are two that come to mind. There are also a couple of guys running the MS that have removed the MAF and associate plumbing.

I'm not sure it is the size of the intake tube that would be the major issue, but the wacky 180* bend it does before entering the turbo.

Jay

12-24-2006, 01:43 AM
Elite Member
Join Date: Mar 2006
Location: Edmonton, AB
Posts: 4,910
Total Cats: 0

---
Someone tried running the AFM/MAF/Flapper blow through and it didn't work very well. I wanna say it was Markp, but I'm probably wrong. AND it could have been on a blower. AND it would have been a 1.8. AND I could be on crack.

12-24-2006, 09:06 AM
AFM Crusader

Join Date: Oct 2004
Location: Wayne, NJ
Posts: 4,626
Total Cats: 140

---
When this beautiful weather changes to ice, snow, and stuff(Like Colorado), I'm going to leave it in the garage and try first a 626 AFM which has a much larger diameter and door; and next go through the schematics to see if a 1994 1.8 ECU can be substituted and run a hot wire.

12-24-2006, 02:52 PM
Boost Czar

Join Date: May 2005
Location: Chantilly, VA
Posts: 76,620
Total Cats: 2,317

---
I really think what he is experinecing is more of the tiny *** downpipe.
Although I've driven Newbsauce's at 8psi. It spools a bit quicker than mine and is very linear. Intake tube goes from 2.5 - 3.0" at the filter, no AFM. and has the turbotony downpipe. We are going to the dyno on the 28th so we can see how the torque curve compares to Bruce or Toms after Christmas.
Here's a good read:
http://forum.miata.net/vb/showthread...ntake+diameter
Also, when we had our dyno day, there was a SCed Mustang making 700hp to the wheels. Taking off a 3-4" section of 4" intake tubing with a large metal screen welded on the opening produced a gain of 70rwhp.

12-27-2006, 02:17 PM
Supporting Vendor


Join Date: Jul 2006
Location: atlanta-ish
Posts: 12,651
Total Cats: 111

---
I spoke with Corky a short while ago. Nice guy! He is going to try a larger intake tube on BRG's greddy to see what happens. We spoke about AFM placement--Would you Greddy guys like to move the AFM behind the driver's headlight assembly and into a cold air box? He asked me for some photos of my car to make sure that BRG's car used the same pieces.

Could I ask a few of you other Greddy guys to post a pic or two of your afm/turbo/intake tube area? They'll be sent to Corky/BEGi. Also if anyone has any ideas or sketches for what they think is ideal, please submit.

This is very promising imho. Even if the tube diameter increase does not pan out, we will still signifcantly decrease intake temps. Corky thinks 5* over ambient or BETTER!

12-27-2006, 04:12 PM
Senior Member
Join Date: Nov 2004
Location: Ambler, PA
Posts: 1,275
Total Cats: 1

---
I think Corky may be on to something as not too many of us have had the chance to remove a very restrictive afm. With some luck, I'll be able to see in the spring.
When we dynoed, olderguy and I had very similar setups but different power levels which we attributed to a few minor differences, but it was hard to explain 40 extra hp, especially since we had similar afrs. We simply made the following rough assumptions since most of the other parts of our setups were similar:
rx-7 afm vs stock afm = ~10hp?
bigger IC/piping vs ****'s starion setup = ~10hp?
olderguy was having trouble maintaining 15psi so maybe the other 20 or so hp here?

Thread
Thread Starter
Forum
Replies
Last Post
Miata parts for sale/trade
Miata parts for sale/trade