MK turbo with FM heat shield

12-29-2018, 01:21 PM
Junior Member
Join Date: Jun 2015
Location: Sebring, FL
Posts: 94
Total Cats: 7

MK turbo with FM heat shield
---
I have an 01 with the MK turbo kit. Has anybody tried, or do they know if the Flyin Miata heat shield will fit? I really need a heat shield and my fabrication skills are limited to vise grips and a BFH.

12-29-2018, 02:56 PM
Elite Member
Join Date: Apr 2013
Posts: 2,471
Total Cats: 228

---
I used one on my 2000. It sits too low as is so you need to lengthen the 2 tabs on it to raise it up by about 2" to clear the MK Turbo T3 unit. Also, you need to add some shielding around the bottom part that you raised up so it keeps shielding. Pretty easy modifications. I since sold the car but the only pic of the shield installed is below. I ran that on the car for 2 years and current owner still uses it 2 years later. Obviously, shorter bolts would be fine...

01-02-2019, 10:07 PM
Junior Member
Join Date: May 2017
Location: Austin, TX
Posts: 452
Total Cats: 38

---

01-03-2019, 07:51 AM
Moderator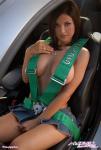 Join Date: Nov 2008
Location: Tampa, Florida
Posts: 18,146
Total Cats: 2,163

01-03-2019, 09:04 AM
mkturbo.com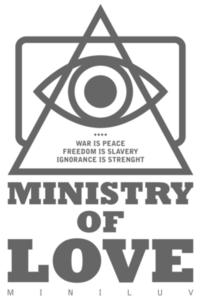 Join Date: May 2006
Location: Charleston SC
Posts: 14,248
Total Cats: 1,271

---

01-03-2019, 09:46 AM
Elite Member
Join Date: Apr 2013
Posts: 2,471
Total Cats: 228

---
Originally Posted by
shuiend
Between cost of aluminum, designing and water jet costs, and the labor for welding aluminum it all adds up really fast. I can be $200 into building a heat shield really fast and it not looking perfect. Then I have to add markup on top to justify me making them. I can't justify a $300 heat shield to my customers, hence why I just tell them all to make them themselves.
If you found a sheet metal shop that does fab work in the restaurant industry all you need is to have a shear and a press brake. Then the welding is minimal only for the mounting tabs. Pretty easy fab work for a shop. Use the cheapest stainless steel. You don't want a conductor but a reflector... I lined the inner turbo side with reflecting heat fabric.
Unfortunately, I threw out my dimensional info after I sold the car. But you could mock up with cardboard and have a shop quote you for 5-20pc and do the cut + bend then weld the tabs as you need them.
Thread
Thread Starter
Forum
Replies
Last Post
Miata parts for sale/trade
Miata parts for sale/trade
Miata parts for sale/trade