Mo-Fugger.... Question

02-09-2007, 05:52 PM
Junior Member
Join Date: Apr 2006
Posts: 457
Total Cats: 0

Mo-Fugger.... Question
---
so yall remember that sound that my car was making.... Just got the mani off and i find the gasket on runner 1 top side has tons of carbon all over it.... might that sound have been from a bad gasket and above -10vac is when runner 1 had enough pressure that it would sneak past the gasket and make that noise?

02-11-2007, 10:28 PM
Senior Member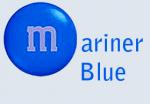 Join Date: Feb 2006
Location: Detroit
Posts: 1,234
Total Cats: 0

---
Not sure what sound your car was making, but my manifold gasket made noise when it was bad. Mine was cylinder 4, and under acceleration it sounded like lifter tick. At high speeds it would flutter. Boost didn't kick in until 4,000RPM. Not much fun.

Drove me nuts, I replaced it last weekend. MAN what a difference! It was only a short trip around the block because its still winter (damnit when will it end?!) The carbon on the gasket means it was leaking. The first 3 cylinders on mine were fine, but my leak which I knew was on cylinder 4 had turned the gasket black.
Thread
Thread Starter
Forum
Replies
Last Post
Miata parts for sale/trade
Miata parts for sale/trade