NB suspension screws up stock Greddy plumbing -- alternatives?

12-05-2007, 04:29 PM
Junior Member
Join Date: Oct 2007
Location: Bay Area, CA
Posts: 105
Total Cats: 0

NB suspension screws up stock Greddy plumbing -- alternatives?
---
A few months ago I put NB suspension on my 91, which I thought was a good idea. More shock travel is awesome, though unfortunately the mounts stick up into the engine bay and one directly obstructs where the AFM should be with the Greddy kit. ****.
So I saw how a couple of you relocated the AFM to right on the turbo inlet, which doesn't look like it would fit for me... though maybe Stripes' pipes would, since I want to do an IC anyway. Could someone using those pipes give me a good picture of how the AFM sits? Has anyone relocated the AFM without having to re-buy all the greddy plumbing?

12-05-2007, 07:49 PM
Senior Member
Join Date: Nov 2004
Location: Ambler, PA
Posts: 1,275
Total Cats: 1

---
I had the same issue when I put a 99 sport suspension into mine. Used that opportunity to run the AFM straight off the front of the turbo and "adjust" some of the other piping. It's a tight fit and you may need a different air filter, but it's definitely possible. IIRC, I used a smaller K&N filter that angled down a little bit. I posted a thread a long time ago about it, but can't find it as I think posts over a certain time were pruned.

12-07-2007, 05:16 PM
Elite Member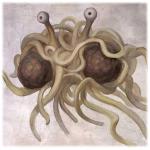 Join Date: Oct 2006
Location: Monterey, CA
Posts: 7,538
Total Cats: 40

---
Originally Posted by Latch
Hey Koto,

How did you fabricate that intake of yours, to fit around the 99 suspension? I went to the hardware store yesterday to scope out some PVC, but nothing looks like it would fit, haha.
I made a DIY intake for my swapped CRX awhile back and recycled some of the piping into that intake in the pic. It's part of a 2.5" u-bend I bought from JCWhitney.

12-10-2007, 12:04 PM
Junior Member
Join Date: May 2007
Location: chilliwack, bc
Posts: 93
Total Cats: 0

---
i just put in nb suspension a couple days ago. i just cut that 'U' shaped pipe in half and extended it with a coupler just enough for it to sit flat so the hood still closes.
Thread
Thread Starter
Forum
Replies
Last Post
Suspension, Brakes, Drivetrain