new exhaust = boost creep = really high FP = fire?

09-26-2007, 08:30 AM
Elite Member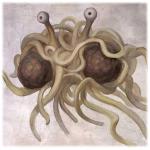 Join Date: Oct 2006
Location: Monterey, CA
Posts: 7,538
Total Cats: 40

new exhaust = boost creep = really high FP = fire?
---
So, when I install my downpipe, test pipe, and exhaust, from what I've read here it will cause hella boost creep, maybe into 7-8 psi range. ATM the car's running the "stock" Vortech 12:1, stock 1.6 injectors, 5 psi, and a 190HP.

Will hitting 7-8 psi cause a spike in fuel pressure bad enough to burst fuel lines and burn my **** to the ground? Wondering..

I have a PNP and 460s waiting to go on too, of course the obvious answer is just do that first.. but I'd like to get my car from Jacksonville, where it is now, to Augusta with the new exhaust on because there's nowhere else to put it for the trip but under the car where it belongs.

09-26-2007, 09:01 AM
Boost Czar

Join Date: May 2005
Location: Chantilly, VA
Posts: 76,366
Total Cats: 2,294

---
you're fine. the greddy doesnt creep it spikes and drops fast. small spikes to 6-7-8psi wont cause it to run lean, you're fp/fmu combo will ensure it's ok.

fwiw, your fuel line should have a spike rating of 300psi or so. i used to run 110psi all day long. the chances are close to nil.

09-26-2007, 09:21 AM
Senior Member
Join Date: Nov 2004
Location: Ambler, PA
Posts: 1,275
Total Cats: 1

---
+1 You should be fine.

At 8psi with the GReddy, I ran a Pierburg and BEGi AFPR with the 1.6 injectors without a problem. BUT...at the dyno did note that the 1.6 injectors were pretty much maxing out at ~8 psi b/c no matter how much more fuel I added I could not get the AFR any lower. As long as you are not staying at 8psi for extended periods, you should be fine. Hell, it'll be fun!

09-26-2007, 09:28 AM
Supporting Vendor


Join Date: Jul 2006
Location: atlanta-ish
Posts: 12,651
Total Cats: 111

09-26-2007, 11:13 AM
Elite Member
Join Date: Jul 2006
Location: Central California
Posts: 2,510
Total Cats: 0

---
I agree with what has been said already, but as always when running higher fuel pressures ... take a good look at those lines and make sure the clamps are on and seated nicely. I personally changed to worm type clamps.
Thread
Thread Starter
Forum
Replies
Last Post
Miata parts for sale/trade
Miata parts for sale/trade