Speedo massively off

09-22-2017, 08:17 AM
Senior Member
Join Date: Feb 2009
Location: Philadelphia
Posts: 876
Total Cats: 54

Speedo massively off
---
Hey guys, I have a modded MSM with a 3.63 rear end and much smaller than factory tires. I have the correct speed sensor but the speed is still massively off. Here is the setup

3.63 rear (also got the 3.63 speedo sensor from miataroadster)
245/40-15 tires on a 10, vs the stock 205/40-17 on a 7

Here is what I am seeing on the speedo vs what I see on a GPS app. Note, the GPS app has been verified with my DD (prius) which has a digital speedometer, and has been checked against that and the roadside speed displays. The Prius speedometer seems to be within .5-1mph when compared to GPS and the boards, so I know the app works. In the left column, you'll find what my speedo shows, and to the right you'll see the GPS speed.

20 - 17
40 - 36
65 - 60
80 - 73

Not sure what i can do with this, if maybe I should go back to the 4.10 speed sensor, or find a 3.3 one if they even make it, or if this is just something I have to live with.

09-22-2017, 10:04 AM
mkturbo.com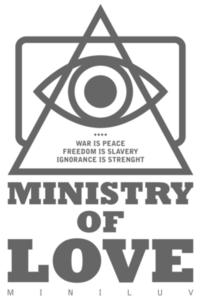 Join Date: May 2006
Location: Charleston SC
Posts: 14,390
Total Cats: 1,328

---
There is not a "good" easy fix as far as I know. If you want a "quick easy" fix, then RevLimiter can make you a gauge face for the speedometer that matches. It requires filling out a spreadsheet of what your speedo reads at certain rpms and then what a GPD speedo reads. The new gauge should read correctly as long as you don't change up tire sizes and such.

09-22-2017, 11:35 AM
Junior Member

Join Date: Aug 2017
Location: El Dorado/Sacramento
Posts: 351
Total Cats: 264

---
If the tac is on I would be happy, on the freeway I drive at cruising speed and that is determined by rpms. Local streets is never an issue as long as I don't drive like a*** an ******* in a BMW. The rest of the time if I'm going fast I'm not looking at the speed I'm looking at my next turn or what's around me.

All that being said if it's just you being nit picking and getting everything perfect on your car- something I think we can all relate to- then having a custom gauge would be the best way to go anyhow. It's really the best way to have a setup specific reading anyway, everything else is just a "general" setup that covers general wheel, tire size and gearing. Plus Adam is pretty awesome and I like the idea of supporting what he does in the community.

09-22-2017, 12:21 PM
Elite Member

Join Date: Apr 2008
Location: Texas, 'Murica
Posts: 2,485
Total Cats: 1

09-22-2017, 12:24 PM
mkturbo.com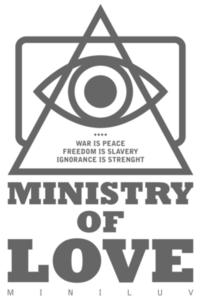 Join Date: May 2006
Location: Charleston SC
Posts: 14,390
Total Cats: 1,328

---
Originally Posted by
chicksdigmiatas
I had forgotten about those. Mostly because they only work with NB's and I mostly drive NA's. But it would also work.

09-22-2017, 01:12 PM
Elite Member

Join Date: Apr 2008
Location: Texas, 'Murica
Posts: 2,485
Total Cats: 1

---
I rescaled my gauges, but you know, NA problems. That is about how much mine was off with the 3.63 as well. So it is normal, but given you have a NB, I think the electrogizmo is the easy button. I would have done it if I could have, but the mechanical ones are expensive, and I really don't give a crap. On public roads, I just drive with the flow of traffic, and when I am being a jackass, I fire up the radar detector.

09-25-2017, 02:16 PM
Senior Member
Join Date: Jul 2014
Location: Kensington, MD
Posts: 569
Total Cats: -20

---
My speedo is off too, but if I'm going somewhere I usually have Waze running on my cell phone, because my state is rife with speed cameras. So Waze tells me where the cameras are, and how fast I'm going. The actual speedo dial is more of an approximate reference.

10-15-2017, 12:45 AM
Junior Member
Join Date: Nov 2016
Location: Richmond, VA
Posts: 247
Total Cats: 46

---
Those numbers are all within or equal to roughly a 10% margin of error. Pretty standard for a mechanical driven speedo, having had several cars over the years with them. I've heard rumors that car companies used to fudge speedos to read higher to get people to go slower? Not sure how much truth there is to that. But yeah, 10% ain't bad. Hardly what I'd call "massively off".