That plot looks on par to the t3 super 60 I was running. That's the thing I don't like about that turbo on the 1.6L--I really don't like how such a small turbo performs so poorly.
I only say poorly because it produces about the same output as a turbo that can support over 300rwhp.
Here was the last dyno I took with that turbo. I think that's at 13psi and 15psi:
at 10-11psi, it would almost look exactly like yours above.
I think something that would really help your setup out is putting an auto intake cam on it. I bet that would more your spool back 300-500RPM and give a huge bump in the mid range TQ (around 5K).
The only turbo car I've seen dynoed with it had a greddy kit, and it was the best looking dyno plot I've ever seen with the greddy turbo and his setup was really ghetto otherwise.
it's the blue plot here: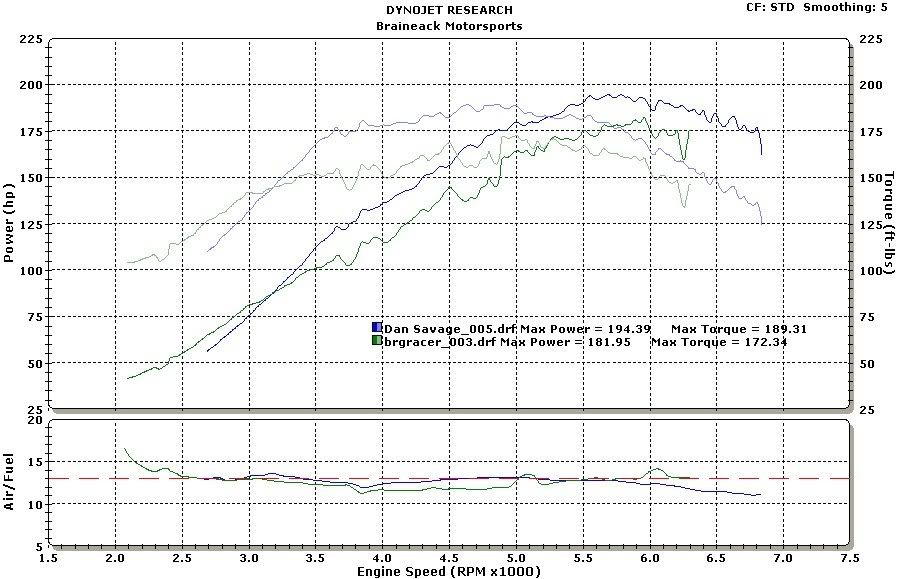 I'd expect a curve more like this if you found that cam; it was something I always wanted to do. Our cams is what really hurts our low-end performance. While most don't care about it, mine was setup as a street car and it really suffered from it, even though I could make 240tq at 4K or whatever it was. I got incredibly spoiled by driving well setup 1.8Ls and I was willing to sacrifice top-end for the low-end off the line performance