Intercooler size

03-24-2008, 09:44 PM
Supporting Vendor

Join Date: Jul 2006
Location: San Diego
Posts: 3,100
Total Cats: 917

Intercooler size
---
18" long core, 12" tall, 3" core thickness, 2.5" in/out - the DIY FAQ says 20" core is the optimal size so this seems like a pretty decent... let me know what you guys think. I'm going to purchase it tonight unless anyone says they think it's a bad idea. Greddy turbo kit, aiming to run 180 whp, but I'd like the cooling capability for around 220 whp.
-Ryan
__________________
Ryan Passey

03-24-2008, 10:47 PM
Elite Member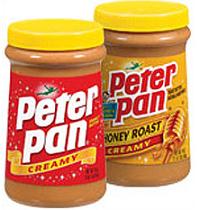 Join Date: Aug 2007
Location: Houston, TX
Posts: 8,827
Total Cats: 269

---
Sounds like a winner to me. I'll be running the same or a little larger if it will fit. I belive I've seen a 22x12x3 somewhere and it *might* fit on my 99 with some massaging.

03-24-2008, 11:36 PM
Senior Member
Join Date: Sep 2006
Location: San Diego
Posts: 606
Total Cats: 0

---
You have the 18"
overall length
correct? The OP stated 18"
core
. So I took that to mean his overall length is longer than 18" which is what Brain just installed.

03-25-2008, 09:09 AM
Boost Czar

Join Date: May 2005
Location: Chantilly, VA
Posts: 76,612
Total Cats: 2,314

---
KEYWORD = CORE
my core is 18x12x3.....it's probably a +500BHP IC, it would be perfect acceptable being only 18x6x3, but it fits, so whatever.
the 11x12x3 core IC that a lot of you are rocking is perfectly fine for under 300rwhp.
these two have been discussed in full again and again.
Thread
Thread Starter
Forum
Replies
Last Post
Miata parts for sale/trade