NEED Help! Crank No Start

08-31-2008, 10:10 PM
Junior Member
Join Date: Dec 2007
Location: North County San Diego
Posts: 58
Total Cats: 0

NEED Help! Crank No Start
---
I just got finished with my turbo build. This morning i go to start the car for the first time, but the engine cranks but wont fire. i rechecked all my lines, hoses, connectors etc. and all is good.

The car is a 94 with an AirResearch saab t3 turbo, begi t3 mani, probe intercooler, begi AFPR, and supra green top injectors.

I was just reading the DIY TURBO KIT FAQ, and it says that the 1.6 ecu can idle with up 330cc injectors by messin with the AFM, then it says "sorry mafers." does this mean the 1.8 ecu cant support the larger injectors?

Thanks, Paul

09-01-2008, 10:28 AM
Elite Member
Join Date: Jun 2006
Location: Point Pleasant, NJ
Posts: 2,956
Total Cats: 2

---
94 ecu can support 305's which is what the supra greentops are. You could have the AFPR pressure adjusted too high and flooding the cylinders. You should do things 1 at a time so it's easier to figure out what's wrong when something is wrong. Go back to stock injectors. Remove the AFPR. Pull and replace the plugs. Now start the car. if all is good move on to injectors OR AFPR. Just do one at a time. Do you have a fuel pressure gauge to set the AFPR properly?

09-01-2008, 11:13 AM
Supporting Vendor


Join Date: Jul 2006
Location: atlanta-ish
Posts: 12,651
Total Cats: 111

09-01-2008, 01:31 PM
Junior Member
Join Date: Dec 2007
Location: North County San Diego
Posts: 58
Total Cats: 0

---
i have tried removing the afpr from the equation, but still no start. i dont have the stock injectors anymore. i do have a fp gauge, but where do i hook it up? before the afpr or after?
i have spark, and compression numbers are perfect. the timing is still set to 10

09-01-2008, 01:55 PM
Elite Member
Join Date: Jun 2006
Location: Point Pleasant, NJ
Posts: 2,956
Total Cats: 2

---
Do you have fuel? Where did these injectors come from. How long did they sit. Did you have them cleaned/tested. Pull plugs and look down into the cylinders to see if they are wet. If you did foul the plugs good you are gonna need to pull them and dry em out or just replace them.

This may sound stupid but for all I know you're a complete moron so here goes. Are the plug wires hooked up correctly? Looking at the coil pack from the front of the car the plug wires should be from left to right 4,1,2,3 if you didn't switch the coil harness plugs around.

Did you do anything else to the car while installing the turbo? Like change the timing belt?

If you have spark we can eliminate a non-functioning CAS.

09-01-2008, 01:57 PM
Elite Member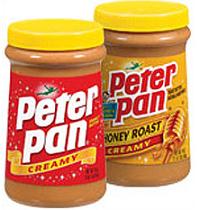 Join Date: Aug 2007
Location: Houston, TX
Posts: 8,827
Total Cats: 269

---
Do you have spark on all 4 cylinders? Do you have the coilpack plugs reversed? Are the plugs soaked in gasoline or water? Are they 100 years old, cracked, and carboned up?

09-01-2008, 02:11 PM
Junior Member
Join Date: Dec 2007
Location: North County San Diego
Posts: 58
Total Cats: 0

---
I haven't done anything else besides the turbo kit.

Paul you say to look at pressure before injectors? wouldnt that be before the afpr then? the afpr goes in the fuel return line after the stock regulator and the injectors right?

The plugs are about a month old. i replaced them along with new wires a week or so before i started the build. and i havent removed the wires from the coils.
i pulled the injectors from a junkyard supra, then sent them to witchunter to have them cleaned and tested.

09-01-2008, 03:39 PM
Junior Member
Join Date: Dec 2007
Location: North County San Diego
Posts: 58
Total Cats: 0

---
hey guys, i finally got the car running. the problem was my fault(of course). i thought that the fuel flow was from the tank to the oem reg, down the rail back to tank, but its actually from tank to rail to oem reg back to tank. once i hooked up the afpr correctly it fired right up. thanks again for the help.

09-01-2008, 11:26 PM
Junior Member
Join Date: Dec 2007
Location: North County San Diego
Posts: 58
Total Cats: 0

---
i dont really understand what you mean by that, but thanks for the diff suggestions. without them i probably wouldnt have thought to try to switch around the fuel lines
Thread
Thread Starter
Forum
Replies
Last Post
Suspension, Brakes, Drivetrain