our first ported oem intake manifold

11-15-2011, 03:59 PM
mkturbo.com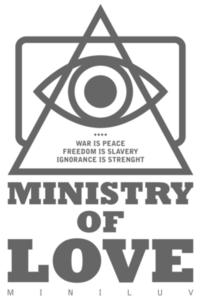 Join Date: May 2006
Location: Charleston SC
Posts: 14,198
Total Cats: 1,260

---
Will you be including before and after flow tests in that price?
I honestly have no clue on what common pricing or the amount of work that goes into a port and polish. At that price it just seems to be getting into the I could afford an aftermarket IM area.

11-15-2011, 05:20 PM
Former Vendor
Join Date: Sep 2011
Posts: 487
Total Cats: 4

---
Those will not include a flow test on every manifold. We are basing our porting upon previous experience with numerous manifolds. Not to mention on going testing with manifolds we have received from numerous members on here!

I do understand the cost battle between aftermarket and modded OE, and it is a personal preference.

-Sam

11-15-2011, 07:34 PM
Former Vendor
Join Date: Sep 2011
Posts: 487
Total Cats: 4

---
We do how ever offer different stages of the manifold porting. What you see here is the top of the line manifold port job.

We do offer port matching of the runners and/ or the throttle body, with out the cutting open of the manifold at a lower cost.

11-16-2011, 12:20 AM
Junior Member
Join Date: May 2007
Location: Toronto Area, Ontario
Posts: 164
Total Cats: 41

---
ok, so went to the dyno last week, and had problems.
The engine is down on power, and would not put down consistant numbers from run to run. Looking at the MS datalog, I could see that the SC belt was slipping, however, engine output would vary irrespective of boost. It was rather dissappointing. The dyno runs were very quick, with a pull from 2000 to 7000rpm taking only 3.5 seconds, which is odd to me. Normally it's about a ~10 second run up that I am used to seeing, but I'm sure the engine is down on power based on street performance.
I did do a run with the intake throttle plates reversed, the switch point being 4000 rpm. The solid lines, represent output with IM valve open at high rpm and closed at low rpm, while the short dashed lines represent output with the IM valve closed at high rpm and open at low rpm. The long dashed lines, are the best run from the last time I was at this particular dyno, which was a little over 2 years ago. The set up was different then, so not really comparable.
It certainly looks like the intake manifold modification is making power at the top end, but I don't believe the numbers above can be trusted.
Thread
Thread Starter
Forum
Replies
Last Post
Suspension, Brakes, Drivetrain
Miata parts for sale/trade