Report all paypal sub issues here

09-23-2014, 04:56 PM

---

09-24-2014, 01:54 PM
Senior Member
Join Date: Oct 2006
Location: Las Cruces, NM
Posts: 1,491
Total Cats: 387

---
Thanks Nolan,
I did not cancel the recurring transaction for the subscription. I only problem is I get charged twice every time it renews.

Edit:
Hi Nolan,
I think you refunded one transaction too many. I posted both transaction IDs from the last double charge, but only one was supposed to get refunded. Please verify this in the payment thread so I can repay if needed. (I cannot receive PMs now)
Thanks,
-Ari

12-27-2015, 11:37 AM
Junior Member

Join Date: Aug 2009
Location: Lake Jackson, TX
Posts: 163
Total Cats: 6

---
I already sent an email to the contact listed on the paypal invoice (ericDOTwellnerATinternetbrandsDOTcom), but I suppose that I should report it here as well, right?
I didn't realize that I was already set up for a recurring subscription payment, so I manually added a subscription today. As soon as I completed it I noticed where the previous subscription had renewed yesterday. Would it be possible to either cancel and refund the duplicate subscription or to apply the amount paid today to the other subscription so that it does not need to renew for two years?

Original subscription PayPal Transaction ID: 6H965510KJ447511J
Duplicate subscription PayPal Transaction ID: 69693315EX583204K

12-29-2015, 09:40 AM
mkturbo.com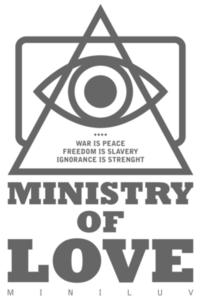 Join Date: May 2006
Location: Charleston SC
Posts: 14,335
Total Cats: 1,313

12-31-2015, 01:01 PM
Junior Member

Join Date: Aug 2009
Location: Lake Jackson, TX
Posts: 163
Total Cats: 6

---


Update:
Just wanted to report back that this all got taken care of. Thanks, guys!
---
Last edited by jnshk; 01-08-2016 at

07:13 AM

. Reason: Situation Resolved

11-29-2016, 09:50 AM
Elite Member

Join Date: Apr 2013
Posts: 2,526
Total Cats: 242

---
I'll open this back up in lite of the thread here;
https://www.miataturbo.net/front-des...2/#post1377623
I'd had similar issues earlier and cancelled the Paypal recurring payments. The notice to renew showed up today so went to renew via the Paypal route (is there any other?).
Made the payment, got the forum "thanks" email then 2 follow-on emails from Paypal; 1. notice of payment and 2. notice of automatic payment profile.
Not sure why the forum would assume the person wants to have an automatic recurring payment especially where no choice is allowed. And yes, I know you can just cancel the recurring payment but the forum shouldn't set it up in the first place or at least give the option. IMO
Thread
Thread Starter
Forum
Replies
Last Post
Miata parts for sale/trade
Suspension, Brakes, Drivetrain
Miata parts for sale/trade