Valve Cover Gasket

09-16-2007, 11:20 PM
Junior Member
Join Date: May 2006
Location: Phoenix, AZ
Posts: 401
Total Cats: -1

Valve Cover Gasket
---
How often does it need to be changed? After almost 2 years (and around 15,000 miles?) since the TB change and the SC install, I seem to be getting some oil leakage around the valve cover.

Is this "normal"?

09-16-2007, 11:24 PM
Elite Member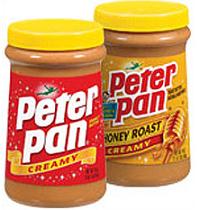 Join Date: Aug 2007
Location: Houston, TX
Posts: 8,824
Total Cats: 269

---
I would help but I seem to suck at vavle cover gaskets on a miata. I've done plenty on every other car on earth, but the one on the mazda just always starts leaking after a couple months.

It shouldn't be normal.

09-16-2007, 11:32 PM
Supporting Vendor


Join Date: Jul 2006
Location: atlanta-ish
Posts: 12,651
Total Cats: 111

---
really? I didn't rtv mine when I changed valve covers 6 months ago. and I reused my old gasket, which is likely original. but it felt nice n squishy, and I don't see evidence of leakage. though my poor girl doesn't get driven as much as she should.

i wouldn't be concerned with a little crusty dribble coming from the vc. not hurtin nuthin, and IMO not worth the cost and effort of gasket replacement, since there's no hazard or potential issue, other than a slightly less pretty engine. others who are more ---- about that cosmetic type thing will assuredly disagree.

09-16-2007, 11:51 PM
Junior Member
Join Date: May 2006
Location: Phoenix, AZ
Posts: 401
Total Cats: -1

---
As long as the only drawback is a less pretty engine, I'll just wait.

I am wondering though if running almost 12 PSI of boost accelerates the VC from leaking?
Thread
Thread Starter
Forum
Replies
Last Post
Miata parts for sale/trade
Suspension, Brakes, Drivetrain