Miatas @ Laguna Seca thread

03-21-2009, 01:00 AM
Elite Member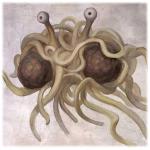 Join Date: Oct 2006
Location: Monterey, CA
Posts: 7,538
Total Cats: 40

Miatas @ Laguna Seca thread
---
Placeholder.
I should have brought my camera to the hotel parking lot...
Savington's car is looking ravishing as ever with it's new splitter and engine.
Mr. Woolery's car is instantly recoginizable, of course.
Many, many others in the parking lot. If you checked in after about 7:45, chances are you met me already
I was the dude in the "Baseball" shirt working at the desk.
I'll be bringing my fully-charged camera to the track tomorrow, as I'm sure others will be. For now, you get a picture of my swag.
You know you want a Flyin Miata multi-tool.

03-21-2009, 09:06 PM
Elite Member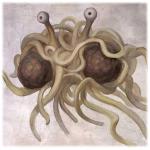 Join Date: Oct 2006
Location: Monterey, CA
Posts: 7,538
Total Cats: 40

---
Yup. The Snowboarder and Jon Wag were there too. Nice guys, I kept escaping my post and watching in awe at how fast Sav works on his car. He had a couple problems here and there but I'll let him explain those if he wants. I'm off to the banquet, Hawaiian place seems to have fallen through.

03-22-2009, 05:51 AM
Senior Member
Join Date: May 2007
Location: Malibu, CA
Posts: 749
Total Cats: 0

---
Looks like a great event, I wish I could have made it out.

And that NC appears to have a **** ton of rear camber! The cosworth and FM booths looks sick, so many amazingly well done cars!

03-23-2009, 12:11 AM
Elite Member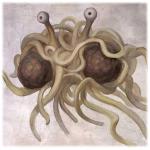 Join Date: Oct 2006
Location: Monterey, CA
Posts: 7,538
Total Cats: 40

---
I just realized I didn't mention I met 2/3 Cobra too, also a nice guy. Sorry man, and thanks for letting me know about this event!
Here are some more random pics.

03-23-2009, 01:53 AM
Cpt. Slow

Join Date: Oct 2005
Location: Oregon City, OR
Posts: 12,820
Total Cats: 693

---
navigator computer, for calculating distances, times, average speed, time to destination given average speed. AKA: toy for his wife while he gets to drive.

Still super jealous, it all looks amazingly fun. Although not sure I like the look of that rain...

03-23-2009, 03:42 AM
Supporting Vendor


Join Date: Nov 2006
Location: Sunnyvale, CA
Posts: 15,313
Total Cats: 2,019

---
Stayed dry all weekend, actually. We had great luck with the weather.
My pads, on the other hand...
The ones on the car are worse. I hate BBKs so much and now I'm ordering one.
__________________
High-Performance Turbo Specialists - Sunnyvale, CA -
Email us!
Thread
Thread Starter
Forum
Replies
Last Post