Hello from Las Vegas!

07-13-2018, 01:12 AM
Newb
Join Date: Jul 2018
Location: Las Vegas, NV
Posts: 12
Total Cats: 0

Hello from Las Vegas!
---
Hello all, my name is Grant. I'm married, from Texas, living in Vegas. I'm in the Air Force and recently got my 1991 Miata.
i want to kick this off by saying I have never owned a miata before January of this year(but I always wanted one). So I'm a straight up noob to miatas. I am very willing to take advice as later on i'll explain my planned goals for the car and what I hope to acomplish with it in the future. (P.S. even though I'm a huge noob, I've done a ton of research and reading, searches. Basically trying to soak up as much info as possible.)
SO, the car. 1991, M45, VMaxx, and "wheels and tires". The reason I air quote that is because from the research I've done, they're heavier than stock. A lot heavier. I also want to say that I haven't chosen to do any of the expensive mods to the car, it was all done by the first owner from what I assume. So on to PICTURES!
I did the headlights myself. I'm okay with comments against them, but I feel like they were a good decision and I've only been flashed once. I really wanted to get rid of the barn doors because I thought they were super ugly and still needed good lighting at the time for vegas' 215.
Future goals:
the first thing I plan on doing is getting a clutch that can handle the power that a kit such as the mkturbo kit would put out.
secondly, a standalone ecu that I can afford.
(follow this by selling my Supercharger and going NA to learn how to tune, possibly?)
third, exhaust.
fourth, good quality turbo kit.
fifth, wheels and tires.(wider and stickier compound? I live in a desert for gods sake)
??? profit ???
Please don't be afraid to provide feedback. These goals of mine aren't short term, since I don't make much money as of right now. More "long term", say a couple years?
thanks all!
Grant
---
Last edited by Grantpro; 07-13-2018 at

12:09 PM

.

07-13-2018, 11:46 AM
Moderator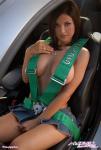 Join Date: Nov 2008
Location: Tampa, Florida
Posts: 17,795
Total Cats: 2,065

---
Welcome to The Forum. We've got a few military and former military here. There are Decades of experience archived here in the Forum. The build threads tend to be a nice place to see cause and effect in action.

07-13-2018, 12:08 PM
Newb
Join Date: Jul 2018
Location: Las Vegas, NV
Posts: 12
Total Cats: 0

---
Thank you! I was hoping I could find some people in the vegas area, but I might try to find people when I move next. Question, are the pictures showing up? I'll keep reading, and use the search
Thread
Thread Starter
Forum
Replies
Last Post
Local Meets, Events and Tech Days