Hello New here!

01-15-2019, 02:00 AM
Newb
Join Date: Jan 2019
Location: California
Posts: 25
Total Cats: -24

Hello New here!
---
Hello everyone, new here! I recently bought a 1990 Miata. I was driving around a 2000 Mustang, when I saw my Miata for sell and I couldn't pass up the offer. Since getting the car, I haven't had to do too much work on it yet, but I plan to do a turbo build in time.
I am 26, have a family and work full time, but also work on cars as a side job with a friend of mine. I own 6 cars for now, but have found me favorite car so far! Below is just a few photos of the car, still need to vacuum it out a bit.
So far the Miata is lowered on what looks like fortune auto coilovers (I will be finding out what they are this weekend), has an aftermarket steering wheel, fender flares and a hardtop. The paint isn't the best, but I like it and will be having it most likely repainted in the upcoming months.

01-15-2019, 05:57 AM
Moderator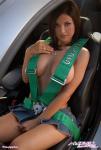 Join Date: Nov 2008
Location: Tampa, Florida
Posts: 18,917
Total Cats: 2,364

---
Welcome to the forum. Suspension appears inoperative, lol.

The car will handle better if it can follow surface irregularities without losing traction.

Hardtop is good. But 1.6 car is not a good platform for adding boost. It will require a 1.8 diff and axles, has no variable throttle position sensor, has smaller brakes, smaller fuel tank, smaller clutch, and a host of other hurdles. Pretty expensive prospect to start with a 93 or older because of these things. Better to just drive it if you like it.

01-15-2019, 11:41 AM
Newb
Join Date: Jan 2019
Location: California
Posts: 25
Total Cats: -24

---
Thank you, and that is good information to know. I really had no idea about any of that, just saw the car and it looked nice so I figured for the price I can't beat it. I might just keep it looking pretty and daily it or something.

01-15-2019, 02:42 PM
mkturbo.com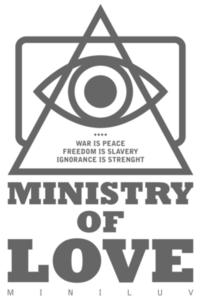 Join Date: May 2006
Location: Charleston SC
Posts: 14,394
Total Cats: 1,328

---
You can boost a 1.6 fine. You just have to upgrade some things that come standard on a 1.8 car. Both motors will get you to 225-250whp reliably. On the 1.6 car you need to upgrade to a 7" 1.8 diff. Thats $400 to $1000 depending on rear end drive ratio and if LSD or not. You will also want to upgrade brakes most likely. 1.8 brackets swap right in and give you a slightly bigger rotor. That runs about $150-$200 to do with new pads and rotors all around.
Thread
Thread Starter
Forum
Replies
Last Post
SuperSneakySecretSquirrel