Hi guys,
during my tuning sessions last fall I realized that the VEanalyze is giving me two peaks in my VEtable.
One in the area where you launch the car. (~1500rpm, 40-100 kPa)
One ~5000 rpm and from 120-170 kPa.
(My base kPa is 94-95).
Here are some screenshots.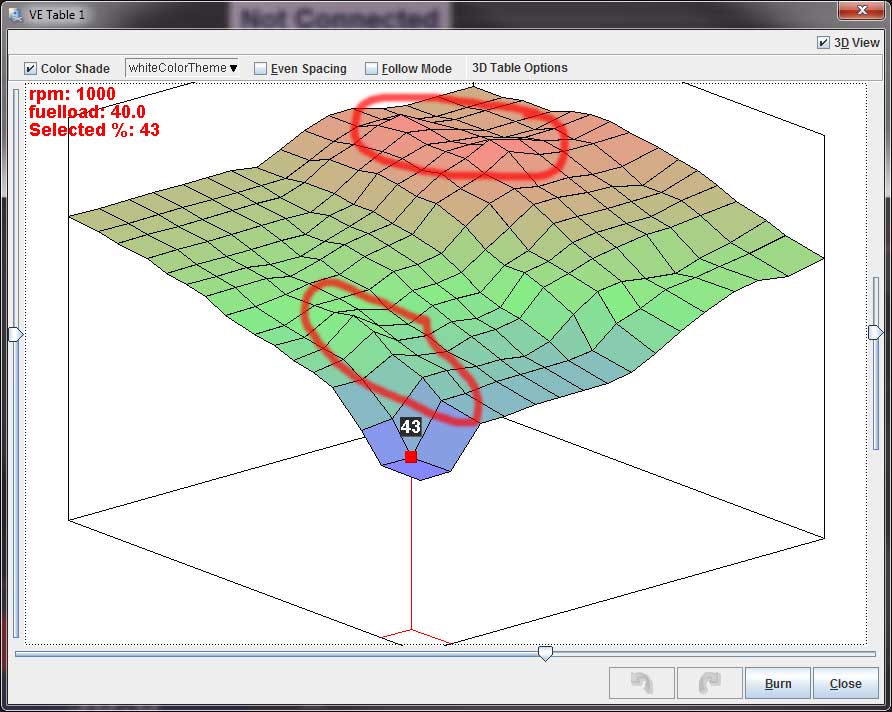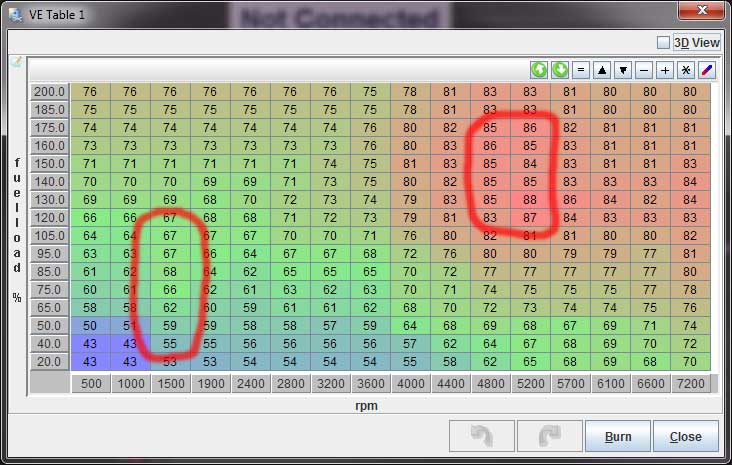 These are my timing and AFRtarget tables: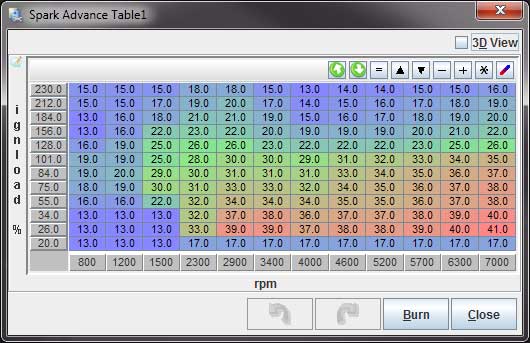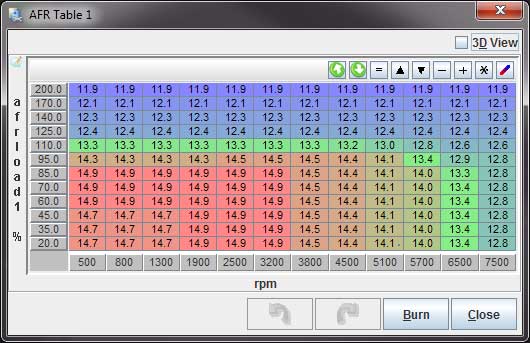 What could cause this "peaks"?
Here is a screenshot of a log from last fall, where you can see, that the AFR hits the target quite well in the upper "peak-area" (ignore the AFR all over the place especially before the pull, this is an area of the VEtable ~20-40kPa in cruise, where I don't use VEanalyze due strange results I had in the past, I have to tune this section by hand a bit.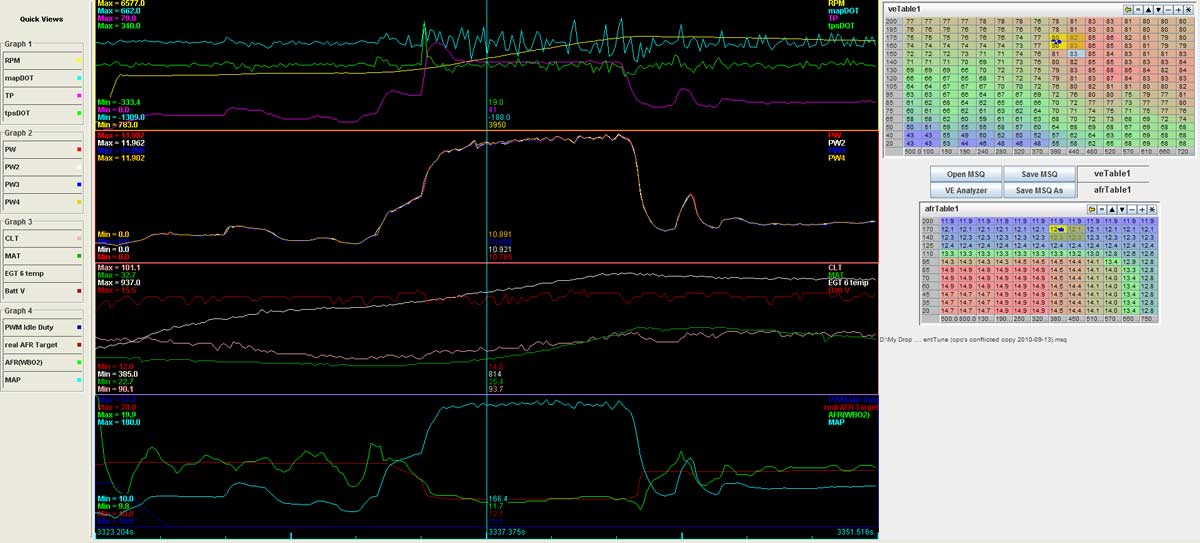 Thanks for your suggestions.