Flow Force Injectors and Flex Fuel Sensor Install

12-17-2018, 10:15 AM

Flow Force Injectors and Flex Fuel Sensor Install
---
I got some Flow Force 640 cc injectors and got them installed this weekend. And as usual I did a video of the process. While the injector install is probably old hat for most of you here, I also replaced the engine bay hoses with e85 compatible ones and plumbed in a GM flex fuel sensor (the small version). So if you want to see how I "mounted" it, click below.
Also included is a plug for mkturbo because Lars helped me out on the injectors. Thanks man!

12-19-2018, 01:08 PM

---
Part 2 - This is the wiring for the e85 sensor plus the setup in TunerStudio. I also did a street tune on the new injectors and hardly anything had to change on the fuel VE table. Yay Required Fuel calculation!

12-19-2018, 03:02 PM

---

12-19-2018, 03:37 PM
mkturbo.com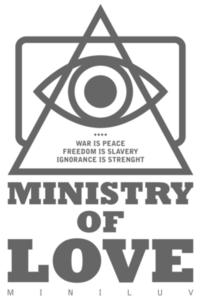 Join Date: May 2006
Location: Charleston SC
Posts: 14,431
Total Cats: 1,340

12-19-2018, 04:32 PM
Junior Member
Join Date: Feb 2016
Location: Halifax, NS
Posts: 162
Total Cats: 21

12-19-2018, 05:43 PM
Supporting Vendor

Join Date: Aug 2014
Location: Carmel Valley, CA
Posts: 1,225
Total Cats: 216

---
Nice video! Do you mind if I embed it on the instructions page at goflowforce.com? I'm sure it will help some folks with their injector installs.
__________________

12-19-2018, 07:49 PM
Senior Member
Join Date: Apr 2011
Location: Hollywood, FL
Posts: 649
Total Cats: 64

---
This is the old location. It has since been moved to the middle bolt on the fuel rail.
It's installed on the return side instead of the pressure side. This allows us to run the engine with the "out" hose of the sensor dumping into a fuel jug for emptying out the tank and trying to raise E content as high as possible. The car is driven to events so this is very useful.
Will try to get pic of new location but uses same "bracket" which is just a piece of bent up metal, in this case stainless.

12-20-2018, 10:57 AM
Thread
Thread Starter
Forum
Replies
Last Post
Miata parts for sale/trade
Miata parts for sale/trade
Miata parts for sale/trade
Miata parts for sale/trade