FM2 suspension (street/track car)

01-19-2019, 11:24 AM
Newb
Join Date: Sep 2016
Posts: 19
Total Cats: 0

FM2 suspension (street/track car)
---
Just bought a J32 swapped Miata. Its this car here --->
https://bringatrailer.com/listing/19...mx-5-miata-20/
A few notes:
- Engine is awesome. Completely different power delivery than my old turbo or my M12. The sound is absolutely incredible at full tilt. I've got a welded up solution to the "catilevered" engine mount situation.
- The suspension is FM Tokico, Raceland adjustable perches, and FM anti-sway bars with adjustable end-links.
- I don't quite fit in the car comfortably given the Corbeau seats are bolted on adjustable rails and seats don't go all the way back (I am 6'3")
I drive the car on a combination of street/track but the car seems slightly under-sprung given the addition weight and power. Done a lot of reading on the forums for the inevitable "Just buy Xidas" but wondering whether there's a short term bridge to simply up the spring rates in the meantime. This will have the added benefit of keeping the car's total motion more limited (since the car is ultra-low for the skid plate). Will the Tokiko's be up to the task or woefully underdamped if I take the path to Xida spring rates?
Thanks -
- Chris

01-19-2019, 11:39 AM
Senior Member
Join Date: Mar 2014
Location: Jacksonville, FL
Posts: 1,167
Total Cats: 139

---
No point spending money on another crappy setup.

if you can afford the best get xidas.

or for $1k you can get bc racing coils. I'm running them with 12k/8k springs and they're comfy on the street and perform well at the track.

01-19-2019, 02:20 PM
Junior Member
Join Date: Apr 2018
Posts: 92
Total Cats: 16

---
Not sure if you dug up Lars' old posts on the matter, but if you're actually doing 50%+ time on the street I think the tokico illuminas (not the blues obviously) are actually a fine compromise for the cost (or in your case "free").

01-21-2019, 09:27 AM
mkturbo.com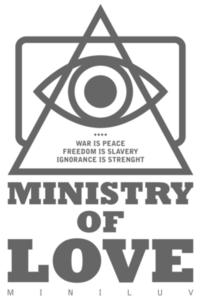 Join Date: May 2006
Location: Charleston SC
Posts: 14,345
Total Cats: 1,319

---

01-21-2019, 11:00 AM
Junior Member
Join Date: Oct 2015
Location: Metro Detroit, MI
Posts: 360
Total Cats: 28

---
Wow. Great deal for $8K.

Anyways, like others said it's wayyyyyy too undersprung and underdamped. If I were you I would get some time on the current setup while saving up money, then grab a set of Gen2 Xidas or BCracing w/ custom spring rates. FEAL also makes a decent setup with custom spring rates.

01-21-2019, 04:37 PM

---
So you are the guy who got that screaming deal. The previous owner is also the owner/operator of a very good Mazda shop. He does a lot of Miata repairs (including an engine rebuild I had him do a few years back).
Thread
Thread Starter
Forum
Replies
Last Post
Miata parts for sale/trade
Fab9 Tuning - Miata Performance Parts